Home » Marketing »
Tips to make your digital marketing campaign a success in 2017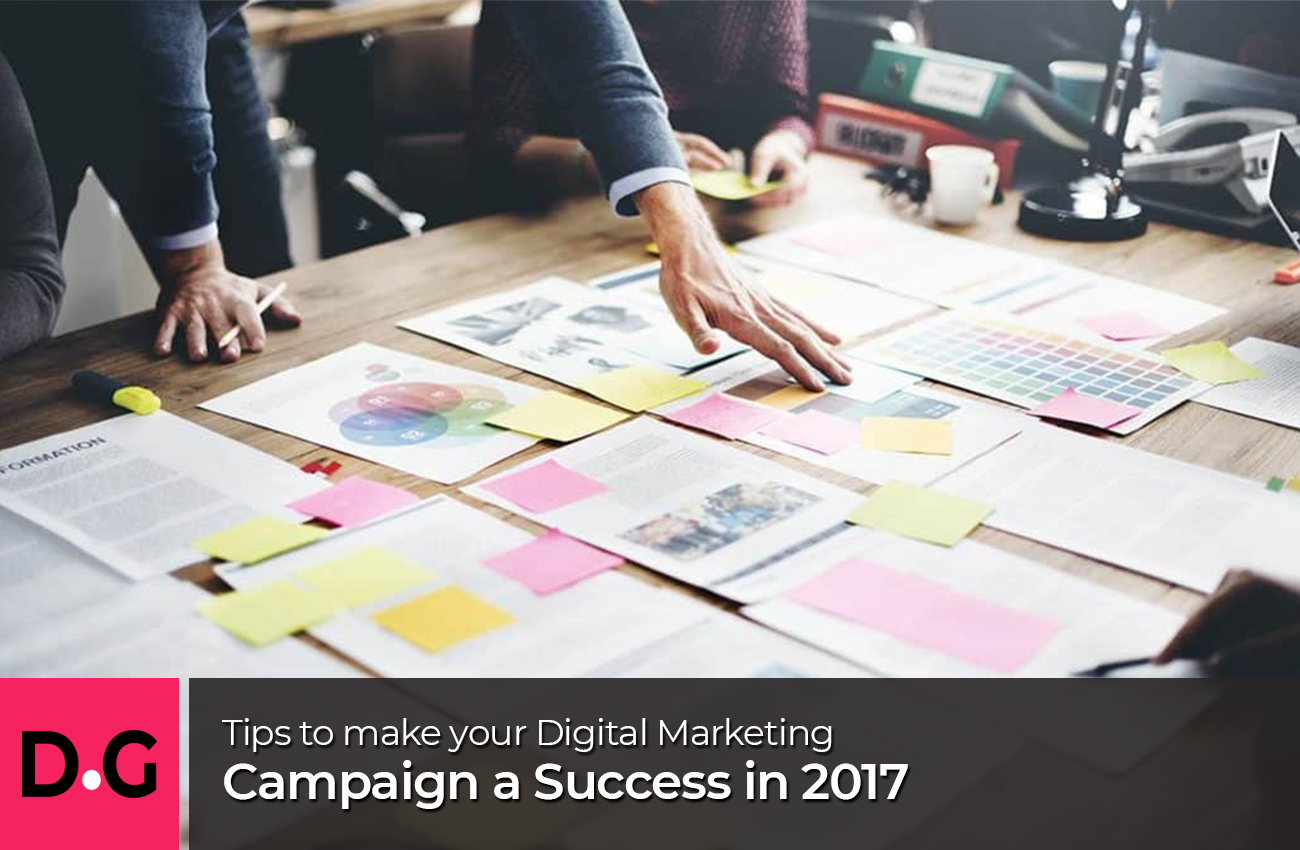 December 2016 was undoubtedly the month of looking at the year that is going away to draw conclusions and look at the coming year to make plans and forecasts. With the change in year and along with the advancement in digital marketing strategies there comes some change in the trends. Here are few tips to make your digital marketing campaign a success in 2017.
Produce interesting content
If you are a web design Dubai company and part of a digital business world, you probably have a lot to say about the market landscape. So why not make this a highly interesting and relevant content for your target audience?
Supporting yourself in content marketing is a great option to generate positioning, engagement and authority for your digital campaign. What does this mean in practice? With value content for your audience, you attract more business opportunities, get new customers and reach the long-awaited scalability, dream of in 2017.
Do not cling to a single content type
Investing in content marketing does not mean getting stuck just to produce blog posts on different subjects. Of course, they are an important part of a successful content strategy, but what is not lacking are formatting options. The videos makes it easier to meet an increasing demand from users, who also want to consume good content in audio-visual format.
By investing in the idea of ​​multimedia, your digital campaign can reach a much wider audience! Web development Dubai agencies can help in creating a seamless, user-friendly and interactive content to take your website on top of the search engine results.
Do not forget the person
What makes content interesting is not how many words it has or minutes it takes to be consumed, but rather what information it brings and when it brings it.
In order to provide useful content at the right time, it is essential to know who your person is and to keep it in focus to guide your digital marketing campaign and overall content production. It's also focused on persona that you can create targeted campaigns and produce content that matches each step of the sales funnel.
New social networks
In 2017, there are some new social media networks which simply cannot be ignored, if the goal is to make a successful digital marketing campaign.
Whether your audience is younger, or aged in 2017, certainly the targeted person of your campaign is in these networks. Experts have noticed a growing participation of users of all ages in social networks in current and coming years. They are an incredible opportunity to publicize your services, build brand authority and engage with your audience.
Today, Instagram, Facebook, Twitter, Pinterest, SnapChat and other social media networks entail the same marketing strength.  
Measure, track and improve
Conversion rate, engagement, click through rate, all these terms – and many others – are metrics or performance indicators that are responsible for measuring your digital marketing campaign results and actions.
Basically, it is they who say what deserves the green light to continue being done and what should be modified. Therefore, it is very important to do this analysis on an ongoing basis, to avoid wasting time and money. Before even launching any campaign, establish what are the goals, metrics and performance indicators of that action. Always follow these numbers and make the necessary improvements. This makes your campaign specialized and improves it more and more.
As a leading web design company in Dubai, it's time to put these tips into practice! By following these guidelines, you'll see that your digital marketing campaign will increase your business's exposure and help you grow and strengthen it in the marketplace this year!