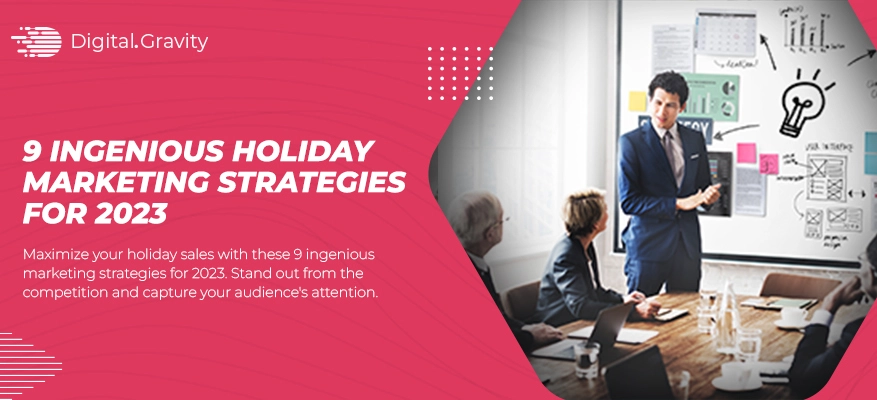 Holidays come with the magic of love, happiness, and incredible opportunities for brands to cut their marketing game. Do you want to supercharge your business like never before this holiday season? 
Then, this piece is a must-read for you. The right marketing tactics can turn this time of giving, gatherings, and cheer into a chance for your company to boost its bottom line.
From creating personalized emails to offering gift guides, we have compiled a list of clever holiday marketing strategies that can make the season unforgettable for your consumers.
So, grab your hot chocolate as we tell you ways to market your brand this holiday season!
What Is A Holiday Marketing Strategy?
Holiday marketing refers to a strategy to take intensified steps through various marketing mediums to grab the consumers' attention. It both throws additional amazing offers toward them and turbocharges the profits on the brink of the holidays.
Inspirations For Out-Of-The-Box Holiday Marketing Strategies In 2023
1- Top Notch Customer Experience 
Modern-day customers prefer to buy from businesses that seem to care about their needs. Hence, crafting an extraordinary customer experience is everything when it comes to appealing to your audience to purchase from you.
People often get confused and overwhelmed by the prospect of choosing and buying gifts for all their friends and loved ones. It makes the holiday season a joyous yet stressful time of year.
You can create content regarding gift ideas, home decoration ideas, or recipes for holidays. In between the tips, you can slip your business's incentive to motivate customers to buy from you.
2- Gratitude Is Important
All businesses try to win customers during holidays with all their might. That means your loyal consumers can get deviated and buy from someone else.
You should show customers that your business values them and is grateful that they choose it for purchasing their desired products. Sending thank you cards or emails can do the trick with fewer costs and effort. You can brainstorm other creative ideas to show thankfulness to your clients too.
3- Begin Your Campaign Early
To gain a competitive edge, kick-start your advertising campaign early, like in September or October. Don't procrastinate about initiating a holiday marketing plan.
Remind your target customers about the holiday season and the products they can buy from your business before December ushers.
This way, you can win the early shoppers before your rivals do. Shoot seasonal offers and holiday advertisements in advance to motivate customers to choose your brand.
4- Entice Shoppers With Free Rewards
People also buy things for themselves during the holiday season, and there is no other perfect way to entice them than by offering a free purchase gift or product.
This strategy will urge buyers to spend more money buying products from you. For instance, if you offer a reward along with 500kg of a product, shoppers will ditch the 250 kg one for the 500 kg to get the gift.
You can also offer free shipping if you can't afford gifts. Holidays embody empathy and selflessness. You can show some love to your audience by tossing special discounts, savings, or rewards while elevating your sales during the most profitable time of the year.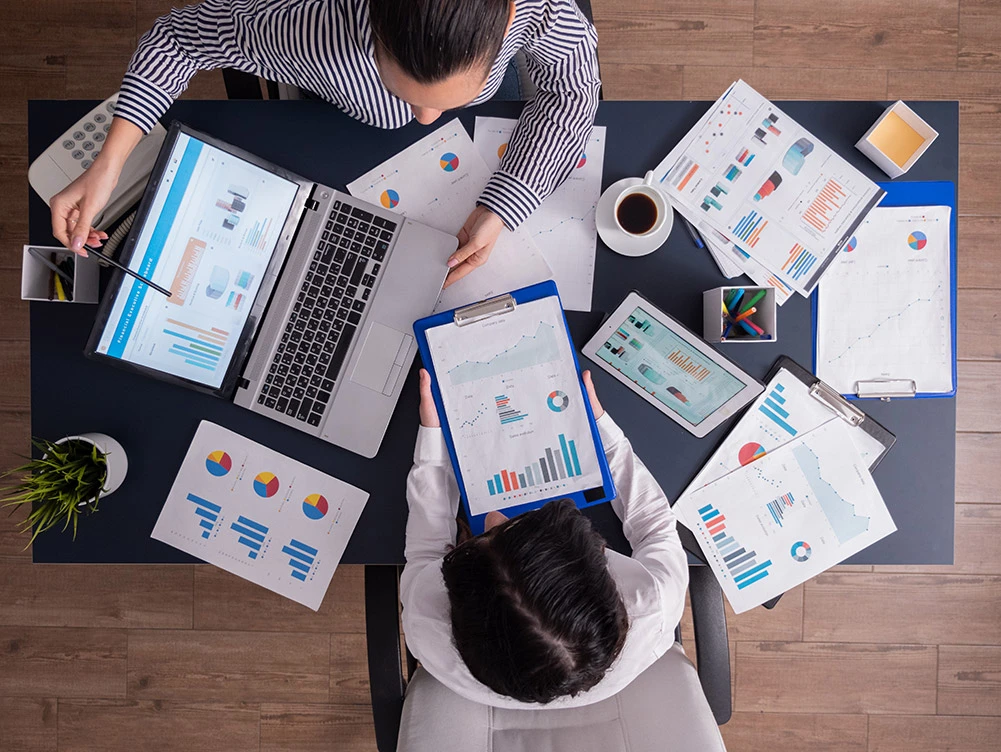 5- Webroom Your Products
Well, this strategy asks for months of hard work ahead of time, but it is super powerful. Webrooming works in the same way as showrooming does. 
The only difference is that in web rooming, customers don't have to visit your physical presence. You can show them your products from every angle on the web.
Use web rooming, specifically if your brand sells high-end products. Keep in mind that creating a web room requires seasoned developers and photographers.
6- Email Marketing Never Gets Old
Holidays are the busiest time of year. It's not a good idea to call people or ask them to visit you in person to promote your products, as their schedules are jam-packed.
However, most people carve out time to check their emails on the go. They may do that standing in the checkout line or while commuting or relaxing after a long tiring day of crazy shopping.
It's time to send emails highlighting several offers, discounts, or seasonal product lines to help shoppers get the best deal. Your business can get extra sales by educating and urging buyers.
7- Discussions Can Lead To Conversions
Your brand can leverage multiple platforms to interact with the prospects, including your blog, website, or social media handles. You should make this your strategy for the entire year, not just the holiday season. 
Some businesses make polls on Facebook or Instagram to ask their audience exciting questions about holidays. It initiates discussions where their social media teams reply to comments.
Make sure you cater to negative feedback as well as ignoring them sends the wrong impression to other followers. 
8- Use Hashtags 
RadiumOne revealed in a study that 75% of social media consumers use hashtags. Most people use social media today, which poses a remarkable chance for brands to access new buyers and impact the existing ones on these sites.
We recommend incorporating holiday marketing in your social media marketing plan by using hashtags on Twitter, Instagram, etc. Facebook hashtags are not much popular or helpful, so you should only use hashtags on social channels where you can juice out the maximum advantage.
Companies can inform people about their promotions and sales with the help of hashtags. Marketers can create a hashtag for customers to use when publishing a status or picture that shows their product to inspire user-generated content.
Hashtags are a fun way for your shoppers to remember your business name. The suitable hashtags can facilitate reaching new clients searching for that unique gift this holiday season.
Your team should keep an eye on the buying trends related to your niche to get the most out of hashtags. Find what your consumers might love or need the most this year in holidays, make hashtags around those, and sprinkle them on your social media profiles to develop more recognition for your brand.
9- Guide Your Customers With A Gift Guide
Your customers will appreciate a gift guide that saves them time and energy and direct them to what they want.

Suppose your target audience is primarily working mothers. They have a busy schedule with kids, cooking, cleaning, grocery, and work demands. They often find it super challenging to carve out time to buy gifts for their loved ones with poise. Your gift guide can feel like a savior to them. 
You can categorize gift items by interest, identity, gender, and relation. For example, watches can be classified into "for her" and "for him" sections.
You can label gift items as "for dog lovers" or "for foodies," etc. It is a win-win strategy as you amplify customer experience while taking them close to the shopping cart.
Bottom Line
Our clever holiday marketing strategies will surely help you make your brand the talk of the town this season. Holiday marketing is all about grabbing opportunities and making customers feel special. From leveraging hashtags to email marketing wizardry, these creative tactics will set your business up for success in the future. Partner with a trusted digital marketing company like Digital Gravity to ensure quick and desired results!
FAQs (Frequently Asked Questions)
1- Can I use mobile marketing for holiday marketing?
Yes. Many customers like to search for items and order them while on the go. Businesses can't and shouldn't overlook the power of mobile phones. During the holidays, companies should use an intelligible mobile marketing plan as mobile sales skyrocket during this time of year. 
2- How can I perform holiday marketing?
Here are some ways in which your business can do holiday marketing:
Use influencer marketing

Entice customer emotions

Brace yourself for more competition than the rest of the year

Be prepared to respond and adapt quickly 

Plan in advance

Collaborate with a non-profit organization

Remember your current customers
3- How can my business attract shoppers on holidays?
Here are a few ways to boost holiday sales:
Give special deals to loyal customers

Send bespoke emails to your subscriber list

Offer gift certificates 

Provide free delivery or special shipping

Cross-sell

Send gifts or cards to past and present buyers
4- How can my company initiate a holiday marketing campaign?
Here are some best practices for starting a holiday marketing campaign:
Decide on a message for the campaign that matches your brand identity.

Recognize your target audience to select the best marketing platforms and holiday offers for your business.

Choose apt marketing platforms which will show the goals of the campaign and the targeted customers of the brand's idea.