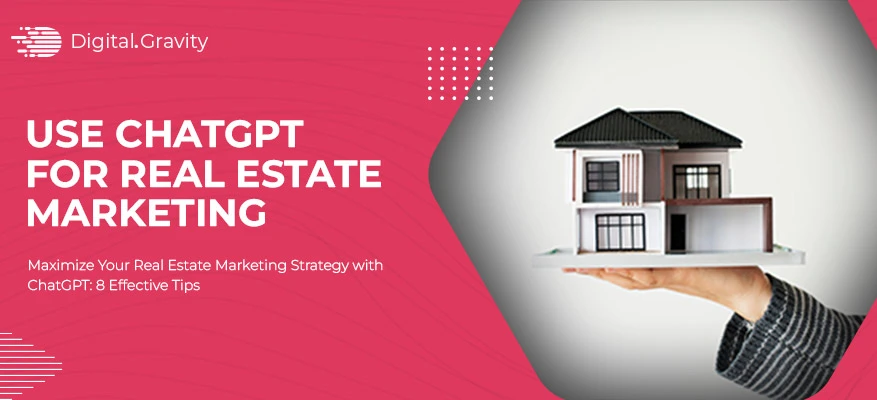 Are you looking for a time-efficient solution that can streamline your real estate marketing strategy? ChatGPT is all you need, it has advanced language processing capabilities that help to create relevant content covering the latest updates and trends in the real estate market.
This blog is a comprehensive guide with eight innovative ways to use ChatGPT for real estate marketing. ChatGPT can provide valuable recommendations and insights that can help you to create meaningful content for your real estate business. It is the most amazing AI tool that can do wonders in real estate marketing.
1. Get Ideas For Weekly Emails
Email marketing is the most effective way to reach out to potential clients. It generates leads by delivering information to the potential customers listed in the database. Today, ChatGPT is a must and you should give it a try for email marketing. It can write a whole email with the latest information about the real estate market dynamics.
ChatGPT includes the market pricing, mortgage loan, property tax, and property descriptions of different locations in the email. Thus, rather than spending a lot of time writing an email, ChatGPT can do all the work for you.
2. Captivate Your Audience By Engaging Blog Posts
You can find numerous ideas for blog writing on ChatGPT. Although, ChatGPT can provide give you with well-written blogs that can grab the attention of your potential customers. But, even if you want to create content that differentiates your real estate services from other service providers, you can still you ChatGPT for its creative ideas.
Hiring an SEO agency is a valuable option, as they have the required knowledge and expertise that can develop engaging content for your real estate website. They have experts who can develop an industry-specific content strategy that drives organic traffic to your real estate business and boost conversion rates.
3. Raise The Bar By Upgrading Your Property Descriptions
You can ask ChatGPT to write a property description, be it any place in any part of the world. It can provide a description covering everything: property type and features, size, neighborhood, nearby attractions, and pricing. You just need to give a detailed and accurate street address to ChatGPT and it can give you a thorough property description.
4. Think Outside The Box For Creative YouTube Videos
Creating a YouTube video can be challenging, especially when deciding on a topic that resonates with your target audience. Fortunately, ChatGPT provides complete assistance in generating a diverse range of creative ideas. You can easily work on them to develop compelling content that will capture your audience's attention and will keep them engaged.
Whether you need a short or long script for your videos, ChatGPT can assist you in script writing. These scripts will encourage interaction and will build a relationship with your viewers by effectively communicating your message. ChatGPT has made content creation easy and innovative. To take your content strategy to the next level, contact an SEO service company.
5. Explore Sparkling Ideas For Instagram Reels
Instagram is a powerful tool that can expand and broaden your customer base. ChatGPT can generate a variety of ideas for Instagram reels where you can showcase your real estate properties and share market insights. This AI tool is very helpful in giving suggestions and inspiration to effectively deliver content.
You can use these ideas to make a reel of your real estate properties that are available for sale, giving viewers a virtual experience. This will give the buyers an idea about the property and will cultivate their interest and involvement, which will significantly increase the chances of converting a potential lead into your customers.
Furthermore, it can provide you with captivating themes and captions that are tailored to your audience's needs and interests. This can help you to establish a strong online presence by attracting a massive number of potential customers.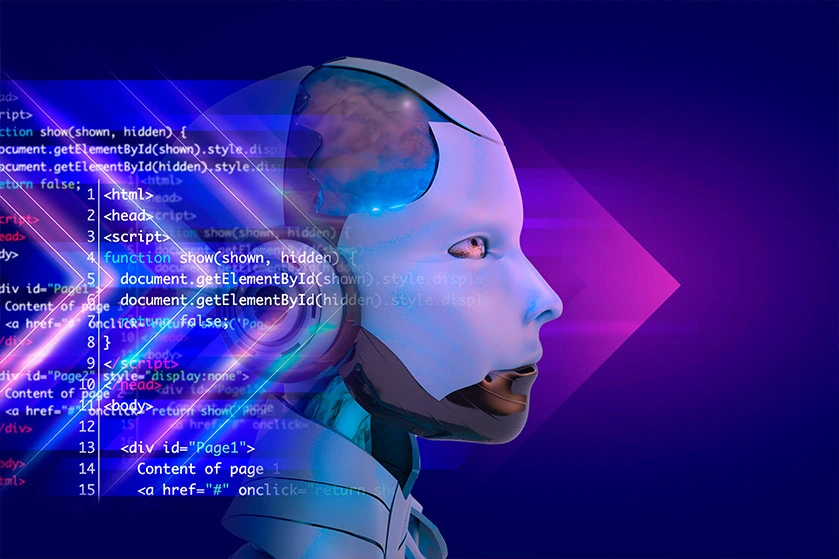 6. Keyword Research For Content Optimization
ChatGPT can be used to search for keywords related to a particular topic. It will give you a list of relevant keywords and phrases which will broaden the scope of your keyword research. You can further use ChatGPT to identify the search intent for each keyword.
By using Chatpgt, not only you can identify new and important keywords but it can help to optimize your content among search engine result pages (SERPs). Moreover, ChatGPT helps to identify potential gaps in your keyword strategy and can highlight new keyword opportunities that can contribute towards content optimization.
ChatGPT also performs competitive analysis and can suggest keywords that are used by your competitors. You only need to put your competitor's website URL into ChatGPT and it will perform keyword analysis, giving you a list of keywords used in that website.
7. Find Marketing Inspiration From ChatGPT
ChatGPT can be very helpful in generating creative marketing ideas, making it a valuable resource to be used by professionals across the globe. Whether you are a marketer, a real estate service provider, or an ordinary person struggling to promote your business, ChatGPT is something you must try.
It can provide you with a range of diverse insights and suggestions that will ignite your imagination and unlock your full creative potential, jumpstarting your journey toward innovation. ChatGPT presents a new approach to every problem. It can inspire you by showing numerous innovative marketing ideas.
Let's give examples of how you can use ChatGPT for creative marketing strategies. You can ask any question to this tool, and it will answer with the most useful content. Following are some questions you can start with:
What are some successful marketing strategies for real estate?
Can you give some social media marketing ideas for real estate service providers?
How to grab the attention of potential customers in real estate?
8. Unique Ideas For Your Newsletter Content
A newsletter is one of the most impactful digital marketing tools that can communicate with your target audience. But, again it is very important to have unique content that can set you apart from your competitors.
ChatGPT is an excellent writing assistance tool that offers outstanding ideas for creating unique content. It can also help you develop impressive newsletters by suggesting content ideas and rephrasing sentence structures to increase productivity and efficiency.
For instance, let's say that you need newsletter content for Jubail Island real estate, Abu Dhabi. So, open ChatGPT and write: " Can you write a newsletter highlighting the current real estate market trends in Jubail Island, Abu Dhabi? "
You can give specific instructions on ChatGPT, it will result in more personalized content that will resonate with your target audience. Using ChatGPT can give you valuable content ideas and will foster engagement from your potential prospects.
Why Should You Use ChatGPT For Real Estate Marketing?
ChatGPT can be of tremendous help in lead generation, customer service, content creation, and marketing strategies. It can be beneficial in the following ways:
Innovative ideas for marketing and content strategies
Increases in efficiency
Provides a better customer experience
Generates more leads
Helps in email marketing
Time-efficient
Cost-effective
Conclusion
Although, ChatGPT can be of great help when it comes to ideas and innovation. But, it is limited to the data and information in its database. Therefore, it cannot provide real-world experience that is essential for the real estate industry.
Whereas, SEO service companies have specialized staff with the required knowledge and expertise that optimize a website's ranking in SERPs. They can help in driving relevant traffic to your website as they have experience working on similar projects and are aware of real estate trends and market developments.
Thus, ChatGPT and Seo service agencies follow different approaches and serve different purposes. If you want to work on visibility and optimization then get in contact with an SEO service company today.
FAQs (Frequently Asked Questions)
Q1. How are realtors using ChatGPT?
Realtors are using ChatGPT in the following ways:
Writing social media posts
Home listing descriptions
Blog posts
Q2. What is the best way to promote real estate?
Strategic Focus
Partnerships and Team
Showcase Your Properties in Style
Get More Leads from Your Website
Content Marketing and SEO
Craft Exciting Email Marketing Campaigns
Promote Yourself on Social Media
Use Videos to Attract a Larger Audience