Home » UI/UX »
Which Inspiration Should a Designer Use For Web Design?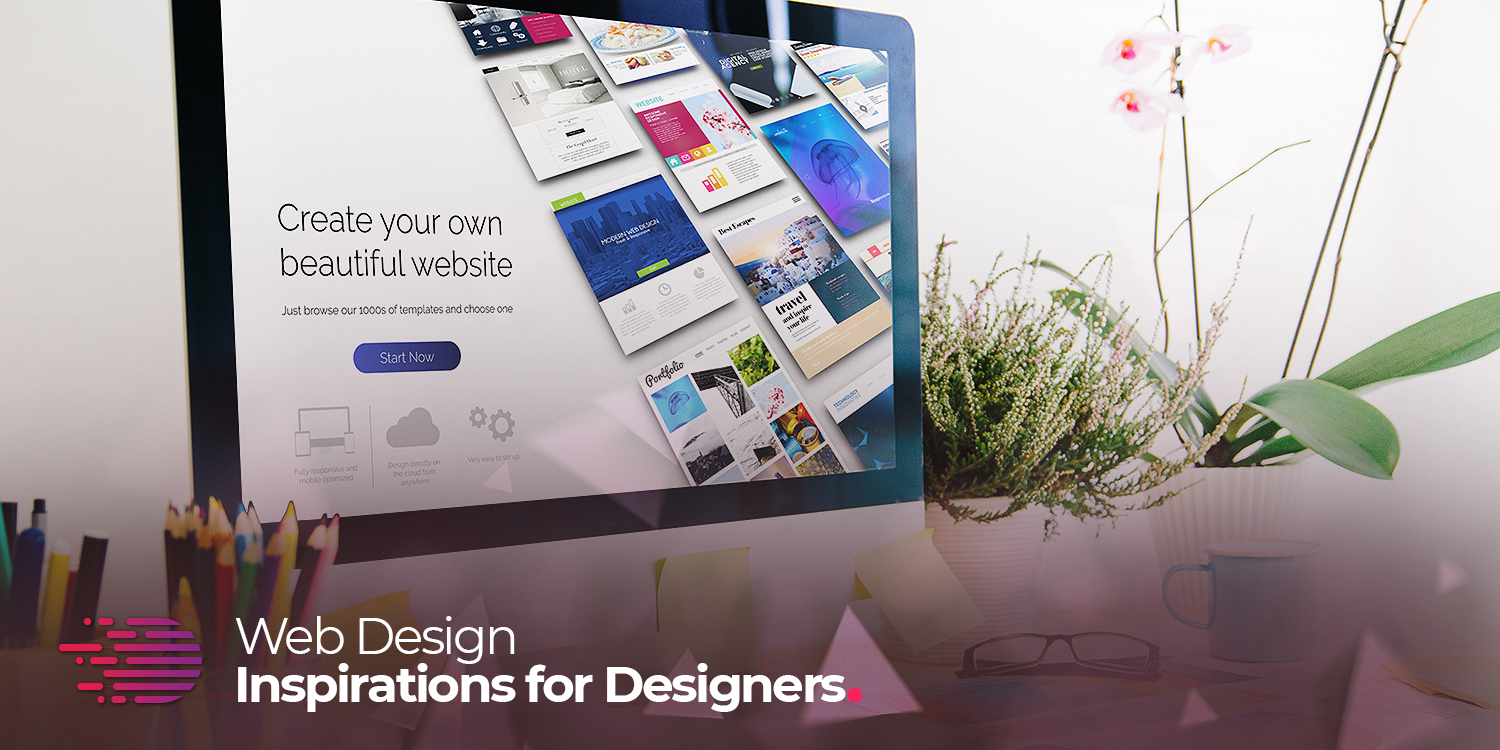 When ideas and creative thoughts are artistically arranged, that is when the process of design comes to life. Similar to this process of creation, when it comes to web design, the designer puts the content in an aesthetically pleasing manner on the electronic web pages, which the users find easy and attractive to the eye to navigate through.
The 5 go to places for web design inspiration
For each and every designer, it is extremely important to do his or her research before they start on the blank canvas that everyone dreads. Today, we live in a world where anything around you can inspire you and enlighten a thought that could eventually end up in an innovation. When it comes to web designing there is a lot of content online where one can take inspiration from. I have put together a list of web design inspirations that may open doors to the magical world of creativity and design, from designers all around the globe.
Awwwards
The name gives it away, it's spelled in such a unique and creative manner that it has the three w's of the World Wide Web. Awwwards is the number one website in the world that recognizes the talent, creativity and the efforts of the best most inspiring web designers, developers and agencies of this world. The website works in an extremely efficient manner covering all grounds. It consists of a panel of specialists that play a part of the jurors. These specialists are very important designers, creative directors, bloggers and influential creative people who dedicate themselves to challenge the industry and assess the talent invested in the web projects from all over the world. Adding to the jurors the Awwwards holds conferences in different iconic cities from around the globe to unite the best creatives, agencies and thought leaders in the spectacular world of digital design. To further elaborate and educate the designers they publish a book with 365 best websites from around the world.
Webdesign-inspiration.com
It's all in the name. Web design inspiration is an online inspiration gallery and their moto is "boost your creativity with the best web design inspiration". They have put together a team of creatives who carefully handpick different web designs from different design genres and publish them on their website. They constantly try to showcase as many different styles, feels and looks they can search for and put them together on a one stop shop for the designers to take inspiration from.
Dribbble
You know what they say, if you haven't "dribbbled" enough with your design you haven't done it right. Dribble is a website that tens of millions of designers and creatives turn to when they are in need of design inspiration. It is the single most important social network platform for anyone who cares about design. It helps designers and creatives to upload and share small screenshots of their latest work to help boost their portfolio. Dribble is the go-to source where you can network and connect with designers and creative people from all around the globe.
Behance
My personal favorite, easy on the eyes, simple and sleek designed website where people go for the best design inspirations. From copy writers to designer to directors to producers, anyone can upload their work with a small write up that explains it. It gives a roof to all the work from top creative professionals across the industries.
Having all these above-mentioned places that you can visit when it comes to creativity and web designing, the most important and effective one is
GET OUT!

Yes, you heard it right. Get out of your rooms, your offices, your buildings. You see that? Yes, that's the "real world", look at it with a fresh set of eyes. Go to a place that has a similar vibe or look and feel to the organization you are trying to come up with a design for. Let this beautiful world around you be your inspiration, there is nothing better that would inspire you to create something ingenious!