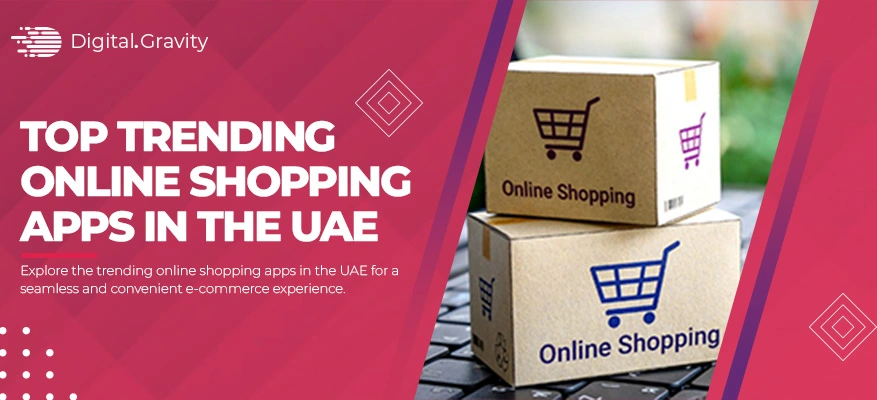 Consumer shopping habits have significantly changed over the years as more and more physical storefront visits and the charm of window shopping is being replaced with online checkouts and digital carts. This is ecommerce at its best and with it comes some of the most amazing online shopping apps that give users the convenience to shop anything, anytime, anywhere from the comfort of their home or office.
All that said; success of the shopping app and overall buyer's experience is determined by the design and performance of the app itself. The real duty is thus on mobile app designers who should be exceptionally skilled in developing superb online shopping apps using cutting-edge technology, tools, creativity as well as visionary approach which maps the entire consumer journey.
4.2% of ecommerce retail penetration in comparison of total retail sales, it is highest rank , second ranked is 3.8% and 1.9% from MENA region. Here are the reasons with specified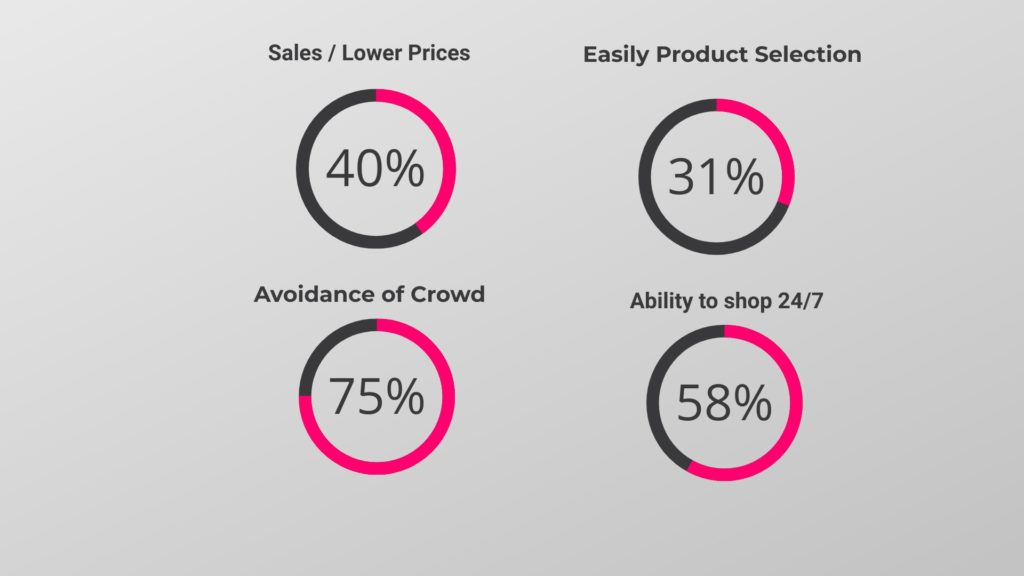 Leading the tech revolution are a few best mobile/ecommerce app development companies in Dubai, adding a handful of super awesome apps to the respective app stores. Cut to the chase, no need to look further for inspiration as listed below are a few trending mobile apps to rule in 2023; picked by leading mobile app developers and agencies.
Namshi


A noteworthy name in the fashion industry, Namshi is an online and lifestyle retailer homed in the Middle East. Founded in 2011, this online retailer harbors big names like Forever 21, Puma, Adidas, Calvin Klein, Tommy Hilfiger, etc. In addition to this, the company also sells its personal label products.
With mainly operating in the MENA region including Saudia Arabia, Qatar, Kuwait, and Bahrain, Namshi not only offers clothing solutions for men, women, and children but also an abundance of accessories and apparel. An outstanding feature of Namshi is that it provides exceptional customer service to its customers which has contributed to their retention.
Download Namshi Android | Namshi iOS
Noon


One of the biggest online shopping platforms, Noon has ascended to the top of the shopping line in the UAE. From electronics, beauty, and fashion to kids' apparel, accessories, and groceries, Noon online shopping UAE is the one-stop solution for your all needs.
With a powerful website and one of the best Dubai online shopping apps, Noon has left no stone unturned in gaining the attention of its potential customers and providing them with premium customer service. It provides delivery services to customers in the UAE, Egypt, Saudi Arabia, and other countries in the Middle East. Furthermore, Noon is greatly known for its mutually beneficial partnerships with local and international brands and retailers that offer customers different products under one roof.
Download Noon Android | Noon iOS
Brands For Less 

Brands for Less is one of the most popular UAE online shopping apps. The app does not just list clothing and apparel from some of the best men's and women's fashion brands, but the brands for less app offers discounts of up to 80% to its subscribers. With more than 1 million plus downloads, the app has quickly gained popularity and emerged as a trendsetter in the online shopping industry.
Download Brands for Less Android | Brands for Less iOS
Amazon


Definitely old but never obsolete; the world recognises Amazon as one of the biggest ecommerce platform and for its user-friendly digital channels. From simple books and daily household groceries to consumer electronics and much more, Amazon has it all for both; local and international buyers.


A few reasons it's cherished as one of the best ecommerce platform are user-friendliness, excellent customer support, prompt refunds and returns, free shipping on selected merchandise (depends on shipping location as well), faster service and much more.
Other than the official app that's available to download on both Android and iOS, the simple scrolling function and arrow on the logo clearly delivers the message that you can find almost everything on Amazon.
Download Amazon Android | Amazon iOS
AliExpress

Founded in 2010, by the Chinese e-commerce giant Alibaba, AliExpress is among the best online shopping apps in UAE. The platform boasts over 100 million product listings and has more than 150 million active buyers, along with 399 million active monthly visitors. AliExpress offers both branded and unbranded items through its 150,000+ sellers at the lowest rates possible.
Similar to its parent company, AliExpress primarily promotes wholesale trade, but single items can also be purchased via the platform. However, some sellers might charge retail rates, while some might offer discounted rates for singular purchases.
Download AliExpress Android | AliExpress iOS
Opensooq


Founded in 2008, Opensooq is an online shopping platform that facilitates the buying and selling of various items such as cars, electronics, furniture, real estate, etc. Currently dominating the Middle East, Opensooq caters to its customers in Saudi Arabia, Egypt, Kuwait, and Jordan.
The Opensooq platform is designed with a clear focus on providing an optimum user experience which is why it comes under the category of best UAE online shopping apps due to its user-friendly mobile app. Additionally, job postings, business listings, and announcements are some of the prominent features provided by Opensooq.
Download Opensooq Android | Opensooq iOS
Day To Day
A hypermarket chain located in the heart of UAE, Day To Day provides everything ranging from electronics, fashion, beauty, jewelry, baby products, to kitchen appliances, homeware, and pet supplies etc. Day To Day website launched in 2022, quickly became one of the most sought-after online shopping platforms.
With same-day delivery in Dubai, Day To Day has provided a remarkable customer experience to its clients with online shopping from the comfort of their homes. Neighboring areas like Karama, Burjuman, Al Barsha, etc get swift delivery which promises an enhanced shopping experience for the customers. Day To Day is easily one of the best online shopping apps in UAE that also offers free delivery.
Download Day to Day Android | Day to Day iOS
SHEIN – Shopping Online 


This is a leading online shopping platform that was founded in 2008. Housed in China, Shein has now become the go-to choice for shopping among online shoppers. With a wide range of clothing, apparel, beauty, and accessories, Shein is one of the largest retailers in the world that provides products at affordable prices. Especially Shein shop in Dubai is the core for online shoppers on the lookout for affordable yet great products. With a user-friendly website and mobile app, Shein is paving the path for easy and economical shopping.
Download SHEIN Android | SHIEN iOS
Zalora

Are you a fashion enthusiast, looking to get your hands on the latest, chic, and fashionable clothing and apparel right off the ramp, then ZALORA is the perfect online shopping app for you. ZALORA has emerged as the fastest-growing UAE online shopping app that has everything from beauty products and dresses to shoes and accessories from both local and international big names like Mango, Levi's, Nike, Adidas, etc.
Zalora allows users to search for their favorite fashion items within the vicinity of their homes, and make the purchase with a simple click of a button. Multiple features like push notifications, multiple payment modes, same-day delivery, and accessibility make it the go-to option for personal shoppers and impulse buyers.
Download ZALORA Android | ZALORA iOS
Carrefour


An all-encompassing chain that includes hypermarkets, convenience stores, supermarkets, cash and carry outlets, etc. Carrefour sells a huge and distinct range of products such as electronics, appliances, groceries, clothing, apparel etc.
People tired of the mass of customers in shopping centers can easily download and use the Carrefour app as it is one the best shopping apps in UAE. With the Carrefour app, you are given a remarkable opportunity to shop with ease as well as discover amazing deals. Additionally, Carrefour also operates financial services like insurance, consumer financing, and credit cards.
Download Carrefour Android | Carrefour iOS
Ubuy


An online and international e-commerce platform that offers a wide range of products across multiple categories including but not limited to fashion, beauty, homeware electronics etc. Founded in Kuwait in 2012, Ubuy operates in more than 50 countries worldwide.
Ubuy offers a userfriendly and convenient shopping experience that can provide great satisfaction to online shoppers and retain them. With powerful mobile apps for both iOS and Android, Ubuy makes it extremely easy for customers to shop online. With agile shipping options, Ubuy facilitates its target customers with a reliable and fast online shopping experience.
Download Ubuy Android | Ubuy iOS
Etsy

Founded in 2005, Etsy is another incredible online shopping app in UAE that is trending in 2023 and probably will be in 2024. You can buy whatever you need from millions of unique products listed on the app directly from your smartphone or tablet.
Etsy is an e-commerce marketplace that helps people and small companies sell and buy handmade, unique, and vintage factory-manufactured goods. It is a famous platform for crafters and artisans to display and sell their items.
Download Etsy Android | Etsy iOS
Alibaba 


This is a multinational conglomerate based in China which is now one of the largest e-commerce and retail platforms in the world. Alibaba offers everything from makeup, beauty, fashion, and jewelry to electronics and homeware. Alibaba provides many services such as an online platform where buyers and sellers connect globally.
Secondly, it has an online shopping platform, Tmall which enables businesses to sell directly to consumers in China domestically. With Alibaba UAE online shopping, consumers are provided with an opportunity to shop online effortlessly. The mobile app of Alibaba is considered the best online shopping app in UAE because of its great user experience.
Download Alibaba Android | Alibaba iOS
Mumzworld

Are you a mom looking for the best and most affordable products for your baby and yourself? If yes then Mumzworld is the ideal UAE shopping app for you. The platform enlists hundreds of items related to maternity, pregnancy, child bearing, and infant care.
So, if you are a parent who finds it hard to go out to buy stuff for your little one, download the Mumzworld app and enjoy a convenient shopping experience. Its diverse product range includes strollers, baby clothing, baby gear, car seats, educational items, toys, and more.
Download Mumzworld Android | Mumzworld iOS
Dubizzle


There's a saying that "one man's trash can be another man's treasure", and then there's another saying that "the name needs no introduction'; both holds true for Dubizzle, a replica or mirror version of OLX.
Its business model caters to C2C but savvy buyers can find almost everything from brand new to used stuff, covering electronics, clothing, consumer electronics, cosmetics, vehicles and even real estate homes.
One of the biggest pro facts of Dubizzle is its C2C business model which relieves buyers from going through third-party agents and retail stores.
If you are unaware about what is C2C business model, you should check this video.
Consumer-to-Consumer (C2C) e-Commerce: Definition, Business Model & Examples – Business Class (Video) | Study.com
Download Dubizzle Android | Dubizzle iOS 
Facebook Marketplace


Coming straight from social media juggernaut; none other than Facebook is an innovative, impressive and inspirational ecommerce app known as Facebook Marketplace. Initially launched only to a selected users in the US and UK, the app's amazing features and all-inclusive services reached out to the users across the world which makes Facebook Marketplace one of the trending 2023 shopping apps!
Guide On How to Access the Facebook Marketplace 
Which One Will You Pick?
With so many amazing online shopping apps, each comes with a unique feature but the end purpose is the same; enhanced shopping experience and user friendliness.