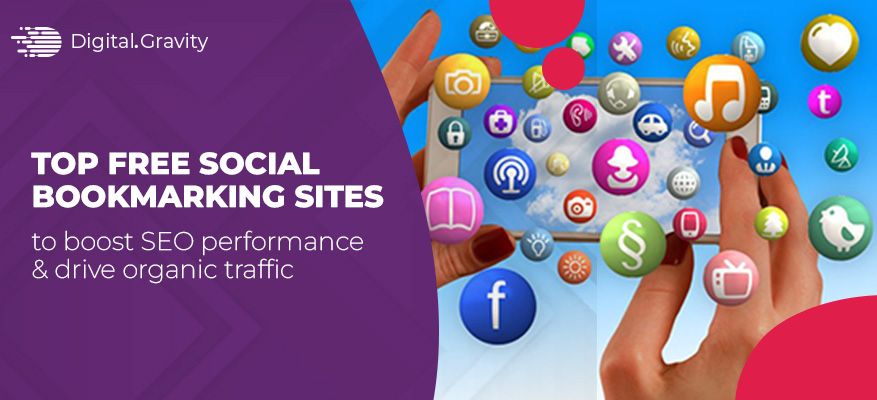 Here are the top social bookmarking sites list to accelerate the performance of your SEO campaign, generate more organic visits, and boost online conversions without wasting ad budget.
---
If you are new to digital marketing, you might be wondering, what is social bookmarking? In simple words, social bookmarking sites enable users to bookmark a website page with a browser-based tool to easily find and revisit it. No need to save your social media posts to your browser, instead use features provided by different platforms and bookmark your desired posts.
You can access these posts anywhere and on any device online. Free social bookmarking sites have facilitated content creators and social media marketers with dynamic features. Users can build beneficial online communities and mutual relationships based on shared likes.
SEO and social bookmarking sites are working hand in hand now to boost organic visibility and attract traffic to websites. Using social bookmarking sites is a popular SEO practice now. It not only promises more traffic but also penetrates different niches and target markets.
Without further ado,
let's take a look at some of the best social bookmarking sites to boost your websites SEO performance, drive more organic visitors, and generate more leads.
Top Free Social Bookmarking Sites to Boost SEO Performance
The climb to the top of search engines is facilitated by free social bookmarking sites that can drive organic traffic and ensure more engagement.
Here, we are discussing the top free social bookmarking sites that you can use to give your business a push forward.
1.    Twitter
A popular social media platform, Twitter is ahead of everyone else when it comes to digital marketing. It simply leads the list of free social bookmarking sites when it comes to sharing content that can engage promptly.
The world moves fast today and to keep up with it, your best bet would be the use of social media platforms. Using Twitter for your business coupled with strategic SEO campaigns can take your business to the next level.
Twitter has an option to 'retweet' which allows users to repost something that they like. This promotes a particular business to different target markets and consumers. Twitter may not be your first choice to promote your business but the wide audience it serves puts it at the top.
2.   Reddit
Whenever someone mentions 'Reddit", the first thing that pops into our minds is the answer to our solutions. That is how good the brand positioning of Reddit is. If you have any questions or riddles, or you simply want to rant about your hobbies or interests, Reddit is the place to do so.
Reddit is one of the famous social bookmarking sites that allows users to communicate on the platform and build a selective social network. Reddit works significantly with keywords and converts them into online forums. This can help your SEO strategy a lot and attract refined traffic.
3.   Mix
Formerly known as StumbleUpon has now become Mix. This is one of the free bookmarking sites that allows users to discover and recommend different types of content. By using Mix, you can create web pages, images, and videos so you can rate them according to your preferences.
Your SEO strategy can benefit a lot by using Mix as it can create personalized web pages based on your interest and target audiences that are most likely to engage with it. You can target your potential customers when you accurately know their likes and dislikes.
4.  Pinterest
To call Pinterest one of the popular social bookmarking sites would not be an overstatement. Pinterest is a rich graphical media platform that allows users to upload different kinds of multimedia which attracts the audiences.
You need to create different boards on Pinterest based on different categories. You can name these boards whatever you want. Choose the names of boards by using the most relevant keywords with high search volume.
With an average monthly user base of 175 million, Pinterest is a great platform to start your journey towards organic visibility.
5.   Tumblr
An interactive platform, Tumblr is one of the free bookmarking sites that allows users to engage and share their thoughts on the platform. Tumblr has blogging features as well as social media features such as hashtags, likes, shares, etc.
Using Tumblr as your social bookmarking site, you can add links to other profiles. It will help you in gaining followers from a diverse target audience. Your posts can get many reposts which means that you can be exposed to different sets of audiences which will guarantee improved organic traffic to your website.
6.   Slack
This platform provides users the ability to create customized channels for communication. You can create different channels according to your needs. Additionally, you can create private groups for one-on-one conversations.
Among free bookmarking sites, Slack stands apart due to its privacy features. The security allows you to keep your sensitive data secure while communicating. Through link sharing, Slack users can boost the performance of their website and attract more traffic.
Bonus Read
Since you have been a wonderful audience, we are going to share with you our curated list of some of the best free do-follow social bookmarking websites with guaranteed and high-quality backlinks for your website.
Best Free Immediate Approval Social Bookmarking Sites List
| | | |
| --- | --- | --- |
| Sr. No. | Bookmarking websites | PR |
| 1. | pinterest.com | 95 |
| 2. | www.hatena.ne.jp | 76 |
| 3. | www.scoop.it | 74 |
| 4. | digg.com | 81 |
| 5. | www.reddit.com | 90 |
| 6. | slashdot.org | 75 |
| 7. | flipboard.com | 70 |
| 8. | www.diigo.com | 74 |
| 9. | www.tumblr.com | 100 |
| 10. | www.metafilter.com | 66 |
| 11. | mix.com | 60 |
| 12. | www.fark.com | 67 |
| 13. | blogengage.com | 52 |
| 14. | growthhackers.com | 59 |
| 15. | www.myvidster.com | 58 |
| 16. | www.folkd.com | 67 |
| 17. | blogmarks.net | 61 |
| 18. | share.bizsugar.com | 49 |
| 19. | www.bibsonomy.org | 61 |
| 20. | www.designfloat.com | 59 |
Final Word
Social bookmarking sites are the new branch of digital marketing that will help your business grow into a strong brand. The use of social bookmarking sites is a crucial aspect of SEO services in Dubai today. Build your brand and make a lasting impact on your target audience with the effective use of social bookmarking sites.
FAQs
Do follow the social bookmarking sites list 2023?
The social bookmarking list 2023 is as follows:
Facebook
Twitter
Google +
Pinterest
Tumblr
Reddit
LinkedIn —
Stumble upon
Digg
Does social bookmarking still work?
Social bookmarking does not help in ranking but if you want to save a web page or link for revisit, you can use them.
What is the difference between bookmarking and social bookmarking?
Bookmarking is a basic feature that is offered by web browsers by default. You can save a webpage by adding it to your bookmark list. Social bookmarking is an advanced feature that allows users to save and share web pages with others.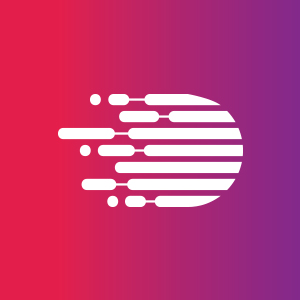 We are a digital agency has experience working with top notch clients. We provide web designs, web application, mobile application and all digital marketing services. We work with individual clients and also agencies.
- admin