The eCommerce is the buzzword today, with thousands of entrepreneurs trying their luck in the booming industry. In fact, the global pandemic Covid-19 has only further established the authority and dominance of the industry. To give you a glimpse of the massive potential we are talking about, the eCommerce giant and world's most valued company Amazon was looking to hire 100k warehouse workers to keep up with the demand surge during the pandemic; that basically sums up the potential of the industry – given that you are able to implement it the right way.
Now, if you are looking to try your hands in this massive industry and create an ecommerce website, perhaps you should consider the entire systems and processes that come with an ecommerce store. For instance, at the initial development stage, you would have to consider the best platform to build your store, similarly, you would have to finalize the design and many other components that together deliver an integrated and user-friendly ecommerce experience.
And while the key is to offer a seamlessly integrated shopping experience to customers, one important consideration is about the ecommerce website integration with third-party applications. You would need to choose the best third-party integration options and look at how you can optimize your store using these applications.
Honestly, third-party integration may sound pretty easier, however, it is an intensive and complex task that required expert services and careful considerations.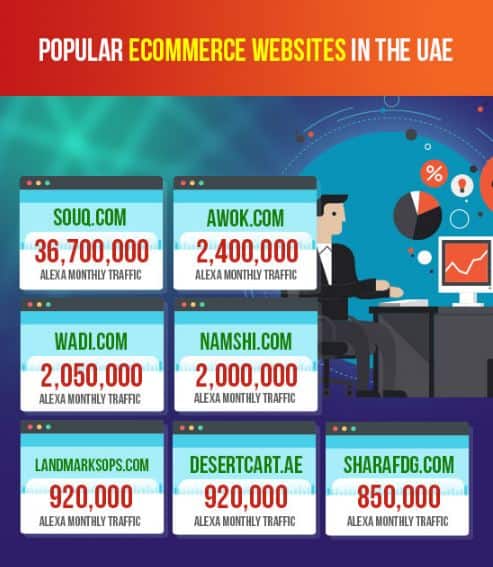 What are third-party integrations?
When we talk about third-party integration, we are referring to connecting third-party applications for various purposes like payment gateways, feedback, and reporting, CRM, and others to your ecommerce store. For instance, you would need to integrate Google Ads Integration with your website using Google's API for your store. Alternatively, when we talk about first-party app integration, it refers to your in-house API that's custom-built to support and run your store's functionalities.
Why do you need to integrate third-party software?
Honestly, ecommerce stores aren't the only type of websites that needs to integrate third-party applications and that many other websites even static business websites may need to integrate some third-party apps. However, the ecommerce stores are certainly at the top of the list when it comes to third-party application needs; and that's for a definite reason.
As said earlier, the success of ecommerce stores lies in the ability of the store to offer a seamless user experience to its customers, facilitating their shopping on the store and ensuring that they leave the store completely satisfied. Obviously, a happy customer will be a loyal customer increasing sales and profit and the overall success of your online store. So, in the hindsight, you need to have all the right applications that click to the customers' preferences and satisfaction to ensure your store becomes a success and that's why you will need to integrate various third-party integration.
Some of the factors that control the customers' online shopping experience include; convenience to browse through the pages and select desired products, payment security, a strong and reliable feedback system, and others. The interface of the store should also be easy to navigate with clarity to enable users to freely browse through the different pages and identify the right products.
All of these needs and requirements of the store means that ecommerce store owners need to rely on various third-party applications that can improve the customers' shopping experience while keeping your platform at the optimum performance level.
In this blog, we have come up with all the different types of third-party app integration you would need to efficiently run your online store, while we also list down the best third-party app integration options for each category preferred by successful stores in the UAE.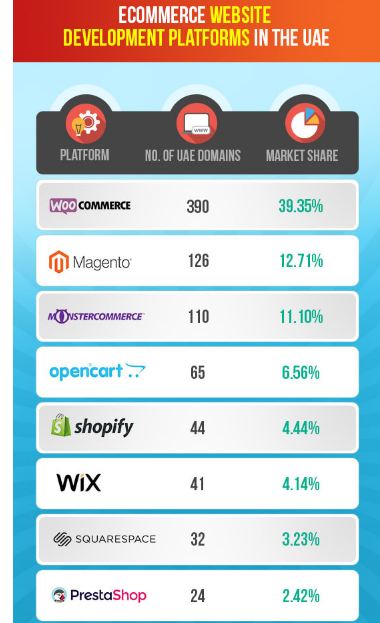 Benefits of third-party tools integrations
Honestly, third-party applications aren't just a necessity for nothing, rather there are various benefits of integrating the right applications with your ecommerce store. Below, we have come up with some of the advantages of the third-party app integration that you get can rejoice:
Keep customers updated with the order status, while also offering them tracking option and shipping data.
Minimize the manual work by automating various tasks like data catalogs and others while focusing on other core marketing components like SEO, images, product descriptions, and others
Ensure the payment security at your store using PCI certified solutions
Integrate multiple stores to your website
Offer competitive shipping rates
Manage the refund and return policy by keeping up with the ERP inventory, pricing, and promotions
Offer online payment gateways along with invoice details to improve sales; especially with B2B customers
Manage your accounts more efficiently and reduce tax liabilities with standard accounting apps integration
Online store integration
Let's start our ecommerce website platform integration options with online store integration.
But why would you like to sell your products to an existing marketplace?
Well, there are many benefits of selling your products on existing marketplaces including an already established customer base that is trusted by millions and millions of shoppers worldwide. Moreover, by integrating your web store with other online stores, you get increased reach for your products and a market where customers are already looking for the products.
Some more benefits of existing marketplaces are that it's much easier and faster to complete the process as compared to building your store from scratch. Moreover, many leading online marketplaces like Amazon and eBay come with a highly interactive interface, making it much easier for customers to find your products; improving sales chances greatly. All you got to do is to integrate these stores and wait for approval. As soon as you got the approval, you are good to start selling the products.
Here are some of the most popular and conducive marketplaces for integration in Dubai, UAE
1.Amazon Marketplace
Amazon is just a no-brainer when it comes to the eCommerce industry. It's the biggest eCommerce giant with over $250 billion generated in sales just last year. Moreover, Amazon is also one of the most trusted and recognized marketplace with hundreds of millions of loyal customers preferring the platform for online shopping.
Here are some of the tips to master the art of selling on Amazon:
When you are looking to sell your products on Amazon, your primary consideration should be the Amazon SEO and A9 algorithm. That's because these two things determine your product listing, subsequently influencing your sales chances
Invest in the creation of your Amazon content to ensure higher listing, more engagement, and increased sales
Ensure the consistency of your fulfillment – Amazon takes customers' satisfaction seriously and if you are not able to meet inventory management or delivery promises your account may be ceased
Get your brand registered with the Amazon Brand Registry to ensure Copy Rights Protection
Before you decide what you want to sell, perform niche research to determine the market potential
2. Walmart marketplace
Next in line, we have yet another massively popular marketplace with hundreds of millions of monthly customers – Walmart. In fact, according to some studies there is a large overlap of customers between the two massive online marketplaces; Amazon and Walmart with over 50% of Amazon shoppers also purchasing items from Walmart online stores. Thereby, if you are looking to boost your sales, especially if your target market is America, keeping the presence on Walmart along with Amazon can be a game-changer for you.
Here are some of the tips to sell profoundly over Walmart:
To be able to get approved for selling over Walmart, you need to make sure that your products are priced affordably, while also keeping up with the customer service experience
Just like on Amazon, you would need to maintain exclusive inventory management and fulfillment that matches the service standards of Walmart.
3.eBay
eBay is yet another eCommerce giant with hundreds of millions of monthly customers worldwide. The eCommerce behemoth offers all sorts of product categories one can imagine, thereby is an ideal marketplace for entrepreneurs in Dubai, UAE looking to sell products internationally.
Here're some of the tips that can help you sell more on eBay:
The primary point of differentiation over eBay is the shipping cost. If you want to be successful at selling on eBay, try to offer fast and free shipping or keep minimum shipping rates – if absolutely necessary
Invest in the content of your products especially meta titles and product descriptions to get higher listings
Make sure to add high-quality and relevant images of the product that truly depict the product
Keep your product pricing competitive, if possible include the shipping cost in product pricing and offer free shipping
Shipping module integration
Now that we are done with the online store integration, let's move on to an important integration aspect; the delivery or shipping module integration. As we mentioned above, to keep up with the customer service standards of the leading eCommerce stores, you would have to ensure efficiency, timeliness, and affordable (possibly free) shipping options. Remember, the shipping option greatly influences the customers' decision to buy or to not buy an item from your store, thereby you got to invest your time and resources to integrate the best shipping module with your eCommerce store.
Some of the features that should be included in the shipping module include:
Easy interface for ordering and invoice creation
A simple and convenient system for order processing
The option to track the order delivery process
A reliable and precise rating system
Fast and timely delivery
Now, let's look at some of the top shipping modules preferred by leading eCommerce stores in Dubai UAE.
1. Shippo
Shippo is one of the most recognized and preferred shipping modules for eCommerce stores. The module is used by hundreds of thousands of eCommerce stores, which gives a clear indication of its utility and deliverance. Besides, what makes it the ideal shipping module for integration with the online stores is the fact that Shippo is compatible with the majority of the carrier companies.
The shopping module offers eCommerce stores with easy integration options through API. Once the module is correctly integrated with the store, the entire process of shipping becomes much easier, safer, and reliable for customers, as well as, for the seller.
Some of the other profound features of Shippo includes:
An interactive and intuitive interface
Come with multiple programming languages; making it easier to integrate with stores developed on different platforms
Multilingual service
Reliable customer support across the world
Seamless performance for web and mobile platforms
2. FedEx
FedEx is an undisputed leader in shipping service globally. Over the decades, FedEx has remained the most trusted and reliable shipping service for millions of customers across the world. And with its massive delivery success, the company now offers its API for easy integration with online stores. The API can easily be integrated with eCommerce stores, making the entire process of shipping and delivery much easier for customers and sellers alike.
Currently, FedEx offers two different options for eCommerce stores integration:
The FedEx Web Services – these are standardized packages
Customized solutions – As can be taken by name, these are customized services that are designed to offer stores with flexible and special tools for their shipping needs
3. SHIPPING EASY
Third, in line, we have yet another popular shipping module – Shipping Easy. The Shipping Easy comes with an easy, intuitive, and interactive interface and is ideally suited for small and medium businesses. The best part about Shipping Easy is that the company offers free shipping services for less than 50 deliveries per month. For stores requiring more than 50 orders per month, the pricing starts at a mere $29 for up to 500 deliveries, whereas, you can upgrade to unlimited deliveries for as low as $149 per month.
Apart from highly competitive shipping pricing, the module also offers various features like labeling and tracking of orders along with reliable and consistent support. Thereby, if you are a small or medium online store looking for an affordable and reliable shipping module for integration, Shipping Easy is the best choice for you.
Payment gateway integration 
Next, we have yet another very important integration consideration for eCommerce stores that directly influence the success or failure of the store – the payment gateway integration.
Remember, the ultimate goal of your online store is to generate revenue for your business. But for this to happen, you would need a reliable payment gateway through which customers can securely transfer the payment online. Thereby, you should ensure to integrate the best payment gateway for your store that's safe, reliable, and consistent.
Some of the key considerations when you are looking for payment gateway integration includes:
The security of the system (when it's about money, you can't take any chances with an unreliable service)
Commission amount (some gateways charge excessively)
The ease of the payment process (payment gateways with unnecessary steps results in higher bounce back of customers). Ideally, the system should offer single page checkout to customers
The ease of integration. The simpler the integration process more convenient it is for online stores to get connected with these systems
Some of the other important features you should check out when choosing a payment gateway to include:
Easy and flexible approach for commission
Consistency and reliability in payment acceptance
24/7 support
Advanced upsell/cross-sell tools for integrated payments
Interactive and convenient UI/UX
Compatibility with all major payment options
1. PayPal
When it comes to popular and reliable payment gateways for global transactions, PayPal is certainly the leader and most obvious choice.
There are many factors that make PayPal the best payment gateway for eCommerce stores including the highest security features. The gateway has automated various pain points for online transactions by creating a highly-protected and secure gateway, which is used and trusted by hundreds of millions of users globally.
Another great feature that makes PayPal an ideal choice for online stores is its capacity to remember the customers' behavior and adapt accordingly to offer a more intuitive and personalized transaction experience to users.
2. Braintree 
Braintree is yet another popular and widely used payment gateway trusted by hundreds of thousands of online stores worldwide. The reliability and popularity of the Braintree can be understood as PayPal buys the Braintree a few years back.
The uniqueness of Braintree is that the platform is designed to accept e-payments through bank cards, making it a popular online transaction platform for many leading online stores including Uber, Airbnb, Twilio, and others.
3. Cashu
Cashu is a Dubai, UAE based payment solution. It's also the largest payment gateway across the MENA region, making it a rational choice for all eCommerce stores based out of the UAE and targeting the Middle-Eastern region.
The payment gateways come with various modern features including highly secure AML systems to prevent online frauds and other security breaching risks associated with online transactions. All of the transactions made through Cashu are guaranteed with zero chargeback risk.
If you are targeting the MENA region with your online store, the Cashu opens up a lot of possibilities for you to grow organically across the region and even internationally.
Accounting software integration
Moving on, we have another important third-party integration module to consider; the accounting software integration.
Whether you are running a physical business or an online business, you got to have reliable, effective, and well-integrated accounting software that can take care of everything money-related. And as for the eCommerce stores, they especially need a highly functional, automated, and advanced accounting software integration with the store to continue seamless delivery of goods without losing any money due to inaccuracy in accounting books.
Some of the features to look out for when choosing accounting software for integration with your website includes:
Accounting tools
Payment statement
Analytics (important to manage cash flow issues)
Financial stats
Account management
Inventory control
Here are some of the top accounting software for integration with Dubai UAE based online store:
1. QuickBooks
When it comes to accounting software solutions, QuickBooks is no short of a legend. It remains one of the most trusted and implemented accounting software across all businesses (physical or online). The system is known for its simplistic approach towards accounting solutions, as well as, its reliability and accuracy. QuickBooks offers integration options for online stores to automate all sorts of accounting needs of businesses. The platform is ideally suited for small and medium-sized businesses and is one of the most popular platforms in the USA, Europe, and Middle Eastern regions.
The best part about QuickBooks is its intuitive and simplistic approach that makes account handling that much easier for businesses. Some of the features of the platform include:
Creation and management of invoices
Banks synchronization
Tracking of payments and sales
Creation of custom accounts
Rating system
Automated tax calculations
2. Xero
Xero is yet another popular accounting software available for integration with online customers. The system comes with cloud storage, which adds to its value for businessmen by giving them real-time access to cash flows. Moreover, the software is also apt in managing business finances.
Some of the features of Xero include:
Complete client service
Tax processing
Conversion feature from QuickBooks data
Convenient and easy to use interface
3. NetSuite
NetSuite isn't just an accounting software rather a complete ERP solution for online stores. The Oracle developed NetSuite comes with various modules and features that are meant to simplify the entire process of online business.
The NetSuite accounting platform is trusted by some of the leading online businesses across the world and used to streamline the entire financial process and operations of the stores. The best part about the platform is its unique capacity to combine finance and accounting functions, greatly improving financial efficiency and business performance.
Some of the features of NetSuite include:
Global accounting
Revenue recognition
Sales order management
Planning and budgeting
Billing
Inbound and outbound logistics
Returns management
Feedback integration
Next up we have another impotent integration consideration; this time around for ratings and feedback integration.
As per statistics, over 90% of online shoppers tend to read reviews about the product before purchasing it. This means that the presence of reviews for the products only adds that much credibility and trustworthiness to your platform and keeps your customers loyal to the store. Probably, a comprehensive review system is one of the reasons why Amazon is almost blindly trusted by hundreds of millions of customers across the world.
So, what are your options for third-party integration for ratings and feedback systems?
Below we have come up with some of the best and most trusted integration options for feedback and ratings.
1. Reziew
Reziew is a great platform for online businesses to maintain ratings and feedback collection from customers. The platform comes with an interactive and intuitive interface and offers some pretty useful features like;
Collecting feedback and reviews in image form (photos and videos)
Mobile platform support
Review optimization
Convenient moderation tools
Fully customizable platform
2. Ultimate Reviews
Next in line, we have a highly intuitive and simplistic feedback and review collection platform trusted by hundreds of thousands of eCommerce stores in the UAE and internationally. The Ultimate Review platform is a WooCommerce plugin that is simple to integrate with eCommerce stores to collect customers' feedback and ratings across all different types of WooCommerce online stores.
The best part about Ultimate Review is its easy setup and integration. The plugin offers two shortcodes to be integrated at the backend of the store; the one code is to display your review, while another one is meant for customers to submit their opinion, feedback, or reviews about the shopping experience or product. 
3.Taqyeem
Taqyeem is a popular WordPress Review Plugin used by hundreds of thousands of eCommerce stores globally. The system comes with ample features and functionalities to assess customers' shopping experience at your store.
Taqyeem is developed by TieLabs, which is an Egyptian development firm and has quickly gained popularity across the Middle Eastern Ecommerce Stores including Dubai, UAE based online stores for product reviews and customers' feedback. The platform offers plenty of customization options and can be personalized with over 500 Google Fonts and other options. It's fully compatible with eCommerce website platforms.
Analytics integration
The advancement of technology has made analytical tools the very heart of all businesses, and eCommerce websites are certainly at the top of the list. The analytical tools enable eCommerce website templates to gather insights into the performance of the store, identify customers' behavior patterns, and improve low-performing aspects to improve customers' shopping experience.
Thereby, all online stores require the integration of a reliable and robust analytical system that can help them improve different aspects of their online business. Some of the core features of any analytical system include:
Customers' behavior analysis
Traffic tracking
Performance analysis for traffic channels
Customers' activity tracking
Data storage
Creating infographics statistics
Product audience survey
1.Google Analytics API
When it's about analytics for the online platform, Google Analytics certainly is the undisputed leader with its robust features, advanced technology, and a plethora of high-value functionalities offered to online businesses.
Google Analytics is the most popular online analytical system that has all the features and functionalities to identify and track each and every aspect of business performance. And unfortunately, most stores do utilize Google Analytics through the web interface, very few stores take leverage of Google Analytics API integration.
Some of the features of Google Analytics API integration includes:
Customers' behavior tracking
Creation and management of user profiles
Interactive and in-depth graphical representation of business performance through statistics
2. SharpSpring
While SharpSpring is certainly not as popular or powerful as Google Analytics, it is certainly a worthy Analytics integration option that is used by hundreds of thousands of online stores worldwide. The platform helps automate the analytical process for the stores and help identify new customers, while also having the features to convert potential customers into buyers.
Some of the features of SharpSpring offers:
Flexible program
Adaptability to specific business processes
Affordable pricing
3.Kissmetrics
KissMetrics is yet another hugely popular analytical platform that enables online stores to identify and manage customers' behavior.
The platform can collect different aspects of users including the campaign/channel they landed on the page, their browsing pattern on the website, activities over the store, purchasing history, and others. All of this data gives businesses the highly-valued analytics information required to enhance the shopping experience for customers.
CRM integration 
CRM integration is yet another important consideration for online stores to effectively manage operational activities and improve the customer shopping experience.
Some of the popular CRM platforms for online stores in Dubai UAE include:
1. Zoho
Zoho is one of the leading CRM trusted by hundreds of thousands of online stores worldwide. The platform offers eCommerce stores with various marketing and sales management tools required to optimize the business processes and create a strong unified business system.
2. Salesforce
Salesforce is considered one of the best and most powerful CRM systems that bring in a plethora of features and functionalities for online stores. Some of the features offered by the platform include:
Automating the sales process
Sales forecasting
Easy transactions management
Market research
Sales performance analysis
3. HubSpot CRM
HubSpot is a comprehensive CRM system that automates various business processes including sales, marketing, and customer services. While not as powerful as Salesforce, HubSpot does offer various features and functionalities to optimize the sales and marketing processes for the business, as well as, optimize the customers' shopping experience.
Email Marketing
Lastly, we have the email marketing integration option that is an important consideration for online stores and help them improve their sales greatly by directly connecting with customers.
Some of the popular email marketing platform available for eCommerce stores integration includes:
1.MailChimp
MailChimp is undoubtedly the most preferred and robust email marketing platform used by millions of businesses across the world. It comes up with various features and functionalities to enable online stores to target individual customers with personalized messages, as a means to make stronger connections and improve sales.
2. Marketo
Marketo is another popular email marketing platform that is meant to simplify the process of email marketing with various personalization options to optimize business performance.
3. Constant Contact
Constant Contact is an ideal email marketing tool for small and medium businesses. The platform comes with a 60-days free trial and offers various customization and integration options for small businesses to improve their email marketing campaigns and optimize sales.
Statistical data for Dubai / UAE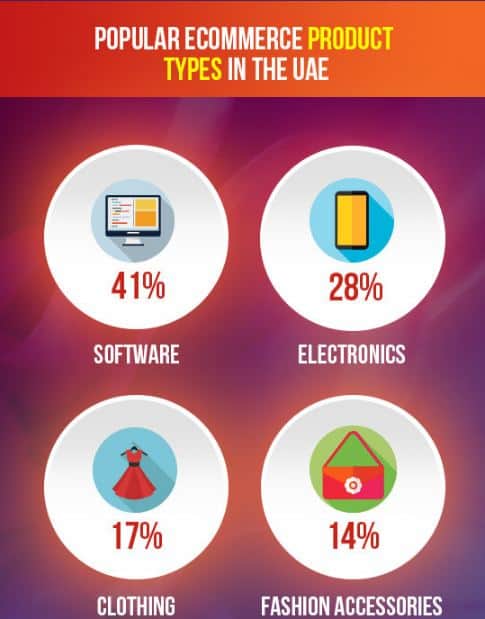 Dubai UAE has remained a regional leader when it comes to online businesses. The country is home to millions of entrepreneurial web stores that offer customers reliable, affordable, and exclusive shopping experience across the region, and internationally. The country has one of the highest internet penetration in the region, which helped transform the online business landscape and sustain incredible growth.
Today, the UAE ecommerce market is valued over $10 billion, making it one of the leading markets in the region and across the world. With a 99% internet penetration rate, a highly talented global workforce, and a conducive business environment, the UAE online business landscape is all set to accelerate fast in the coming years. Some of the reasons that contribute to the massive growth of the ecommerce website development industry in UAE includes:
Rapid growth of mobile and internet technologies
Ease of doing business
Strong business culture
Strong Government Support
Modern infrastructure
Global talent
Summary
Article Name
Most useful Third-Party E-commerce Websites Integrations in Dubai UAE
Description
Honestly, third-party integration may sound pretty easier, however, it is an intensive and complex task that required expert services and careful considerations.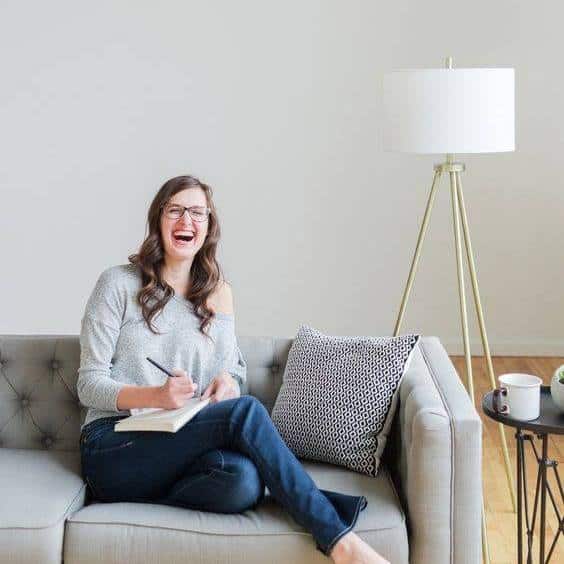 Debora John is a professional digital content creator, SEO and editor having years of experience working for many different industries and recently working in the Digital Marketing department at Digital Gravity. In her free time, She loves to watch movies, read books, and play console games.
- Debora John