According to W3Techs, 68.9% of websites have a CMS in 2022 — in 2011, less than 24% of websites had a CMS. In the future, having a website without a CMS would be as unusual as having a static business website in 2022. The reason is obvious: without a CMS, you can't promote your business with content — content marketing, in other words.
A CMS gives business owners full control over the brand content. You can upload new content or make changes on the go. There's no need to bother a developer over and over again for small content changes. And when you have 100% control over your brand content as a marketer or business owner, you can experiment with different strategies.
Sitecore is one of the top content management systems being used today. This post will shed light on the most cutting-edge features of Sitecore, its benefits, and what makes it distinct from other content management systems. 
If you are interested in learning if Sitecore is worth investing in or not, this post will paint a clear picture of Sitecore and its potential for your business.
So without further ado, let's get down to business.
Why Invest in Sitecore Development?
As a business owner, you expect a return on every investment. Building a Sitecore content management system for your business has many benefits — thanks to unparalleled Sitecore cms features. Some of them are unbeatable, which is why people even prefer Sitecore over WordPress and other content management systems.
Real-time Personalization Helps in Scaling the Business
One of the reasons why marketers love Sitecore is its personalization features. It lets you set up personalized marketing messages for every segment of the audience, helping brands forge an impressive connection with their customers. 
When you have a Sitecore partner Australia ready to customize your CMS, you can also perform A/B and multivariate testing to figure out what kind of content generates results.
Real-time personalization helps in scaling your business. According to research by Slideshare, 80% of consumers prefer to buy from a company that provides a tailored experience.
When you put up a personalized message for your customers, they connect with your brand to a core level. People like to buy from people. Thus, the element of personalization takes your marketing strategy and eventually the results to a whole new level.
Expand Your Reach with Multi-channel Marketing
Have you ever wished for a tool or a content management system (CMS) that would enable you to share a single message across all platforms? Sitecore does exactly that!
By leveraging its two most powerful features EXM(Email Experience Manager) and Social Connector Module, Sitecore lets marketers re-use the existing web content on other channels. 
For example, you can send a highly engaging piece of web content in one of your emails. Also, you can use the same web content in one of your social media profiles to get the attention of your target audience.
In addition, the same EmaiL Experience Manager lets you set up and manage email campaigns, use A/B testing for determining the best content and design theme, send email campaigns with multi-language support, grow and manage your email list, and a lot more!
As a Sitecore-certified partner agency, we love this multi-channel marketing feature of Sitecore. It's the best of both worlds that you can promote your business on different channels with the same marketing material and cut down your marketing expenditures substantially.
Be more productive by leveraging marketing automation
Every second digital marketer is talking about automation — as a digital marketing agency, we too love automation. And a CMS like Sitecore offers the best possible solution for achieving automation in your digital marketing strategies and efforts.
The most notable automation feature of CMS has already been discussed above, EXM. Marketers spend hours daily creating campaigns and sending them to a particular segment of their audience for which it would be the most appropriate.
Sitecore allows you to create a campaign and schedule it. So even when you are busy with other planning tasks, the email would be dispatched at the set time. This, of course, saves a lot of time which you can invest in other areas of business and be more productive.
Control the Entire Content Lifecycle with the Sitecore Content Hub
When you are managing a big brand or investing heavily in content marketing, you are often left with clutter. As a result, it becomes a headache to manage and access the content already shared via your social media or the web —- which is important to keep a check on your brand guidelines.
Sitecore solves this problem by providing you with a single home for all your digital assets, content operations, and distribution. Sitecore's content hub
centralizes all your marketing assets with a digital asset management (DAM) solution and makes sure the entire team is on the same page and well-informed.
This, as a result, boosts the impact of content marketing. You always enjoy an edge over your competitors, who are unable to keep up with the pace of your content development — with personalization.
How to Choose a Sitecore Development Agency in Australia?
When you are choosing your Sitecore implementation partners, be very careful. Handing over your Sitecore tasks to an inept team would lead to a disaster.
Your CMS would not work the way you planned. To make the right choice in this regard, Sitecore experts at Digital Gravity recommend the following tips:
Weigh the Expertise of your Sitecore Certified Partner
Even when you are choosing a certified Sitecore Sydney partner, it's still important to weigh the expertise of the company. Your ideal Sitecore developer agency must have a sound knowledge of the marketing technology ecosystem.
On top of that, your Sitecore digital agency must be able to help you with the architecture as well as design and deployment of Sitecore. To be sure of their expertise, check out their portfolio. Ask them if they have implemented Sitecore before for a business like yours.
Confirm their Industry Knowledge
Another important factor to consider when choosing your Sitecore solution partner is the industry knowledge of the service provider. 
For instance, if you have a B2B company operating worldwide with offices in different countries and synchronized with the help of the cloud, your certified Sitecore must have in-depth knowledge of B2B.
Likewise, your Sitecore development partner must be up-to-date on the latest trends and best practices in your industry so you get a perfect Sitecore solution tailored to your business needs.
Support
Besides hands-on experience delivering Sitecore cms solutions, your chosen  Sitecore CMS developer must commit to helping you whenever you need help managing your marketing technology ecosystem.
Irrespective of the size of your business, you will need help in managing Sitecore at some point. In the future, you might also need further customization in your Sitecore CMS for higher efficiency. In such a situation, having a professional Sitecore partner at your disposal will be of great help.
Hire Digital Gravity for Sitecore Development in Australia
Choose Digital Gravity as your Sitecore partner for any task related to Sitecore headless CMS. As a Sitecore-certified partner agency, we have delivered extremely complex solutions for our clients in recent years — thanks to our expert Sitecore developers.
We choose Sitecore for our clients as it gives them the ability to do more than just manage content. From real-time personalization to automation, Sitecore paves way for the rapid scalability of businesses in a competitive online environment. 
Boasting an enviable reputation as a Sitecore design agency, Digital Gravity offers comprehensive Sitecore solutions in Australia. Our services cover but are not limited to:
Sitecore CMS development 

Sitecore website development

Sitecore WordPress integration

 Sitecore Netsuite integration

Personalization & Analytics

Sitecore Commerce

Microsoft Power BI Integration

CRM (Salesforce, Dynamics) Integration
FAQs
How much a Sitecore web agency will charge me for Sitecore implementation?
Sitecore cms cost on your requirements and the complexity involved. Do you need a quote for your Sitecore task? Feel free to contact us. Digital Gravity is your trustworthy Sitecore gold partner, ready to help you out with all your Sitecore needs including design, development, and deployment.
How much is Sitecore content hub pricing?
There are no fixed pricing packages. Sitecore Content Hub will give you a custom quote for their software.
I'm looking for a Sitecore Melbourne agency for Sitecore WordPress integration, can you help?
Yes, we would be more than happy to help you in this regard. We house a team of some of the best Sitecore developers and WordPress experts, who can perform every possible task on both platforms as per your requirements.
What are some of the top Sitecore developer skills?
Are you an aspiring Sitecore developer? Here are some of the key skills for landing a job as a Sitecore developer in Australia:
Expert-level knowledge of CMS architecture

Understanding of the marketing tech ecosystem

ASP.Net

C#

HTML 

CSS

Javascript
How much is a Sitecore partner license?
There are no fixed charges for obtaining a Sitecore license, it varies depending on the following factors:
Site visits per month

Non-production installations

Concurrent users

Add-on modules
What to expect from Digital Gravity as your Sitecore partner?
When it comes to Sitecore, Digital Gravity is one of the best in Australia. Here's why:
We have substantial experience in Sitecore development.

We always have a clear plan of action for every project.

We ensure smooth deployment.

Our

Sitecore front-end developers

and Sitecore engineers are extensively trained for proper Sitecore usage.
What questions should I ask my Sitecore agency?
The following questions will reveal the credibility and technical expertise of a Sitecore agency:
Do you outsource any part of Sitecore development?

Do you have any Sitecore-certified employees?

How long have you been a Sitecore Partner?

How many Sitecore projects have you completed?

How active are you in the Sitecore community?

Do you have Sitecore libraries or templates for pacing up the Sitecore development process?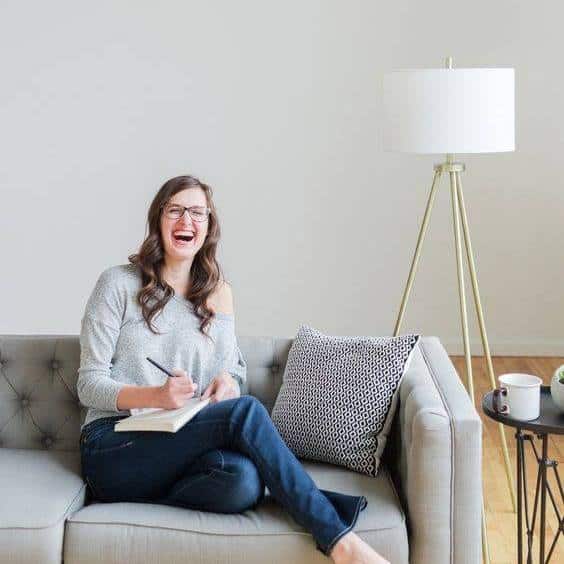 Debora John is a professional digital content creator, SEO and editor having years of experience working for many different industries and recently working in the Digital Marketing department at Digital Gravity. In her free time, She loves to watch movies, read books, and play console games.
- Debora John