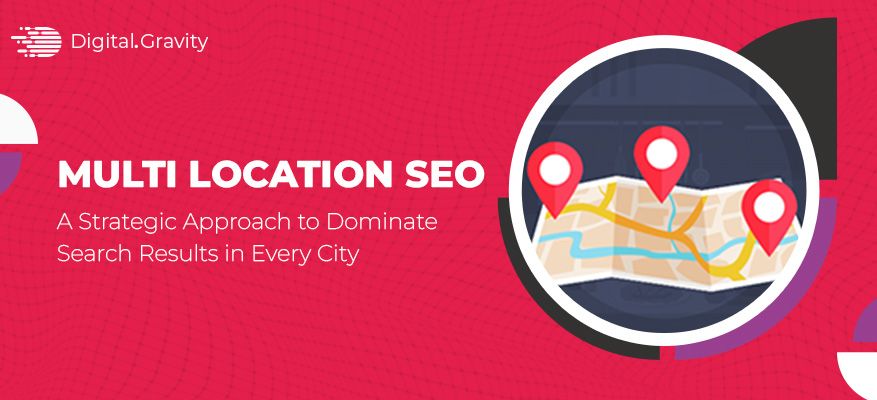 Struggling to rank at the top of SERPS for multiple locations? Don't worry, we've got you covered. With our multi-location SEO strategy, your business will rank at the top of local searches in no time.
---
SEO strategy for your business provides tons of benefits and if you have multiple locations, you cannot just rely on a generic SEO strategy. This is where, multi-location SEO comes into play. Multiple-location SEO plays on local attributes and behaviors to attract local audiences and drive more conversions.
So, what is multi-location SEO?
Multi-location SEO (MLS) is the process of optimizing the organic presence of your business on search engine result pages for multiple geographic locations.
MLS is especially important for businesses that are service-based. Retail chains that have multiple stores in different locations can leverage local SEO for multiple locations to attract a diverse set of customers.
Multi-Location SEO: A Strategic Approach to Dominate Search Results in Every City
Multi-location SEO helps your businesses to reach a wider audience. Both online and offline traffic are impacted by a strategic multi-location SEO. Using MLS in SEO services for your business, you can unlock a world of opportunities for your business.
Operating a business that spans across different locations requires SEO for multi-location businesses. You need to think and implement techniques that work well for audiences residing in different geographical locations.
Following the given techniques, you can rule search engine result pages in every city you want:
1. Create a Web Page for Each Location
You cannot make a singular webpage of your business for multiple locations. The separate pages should be unique and intimate to the location that it is serving. The page should include some important elements such as location address, unique URL, location-specific meta title and meta description, location name, etc.
The URL name should be unique so that it attracts the attention of your target audience. Meta title and meta description should provide clear context about your content. Include your target keywords so your audience knows exactly what they are going to find upon clicking the link.
Add the location address correctly so your audience can find you easily. If you can, add a map also as it will direct your target audience right to your doorstep. You should also include clear and accurate contact information for your business, for that particular location.
2. Optimize for Location-Specific Keywords
Try to optimize your website for location-specific keywords so your target audience can easily discover you. Your multi-location SEO should include location-specific keywords to appear at the top on search engine result pages.
In this part, you may need to research a bit to identify some keywords that you might have missed. Some keywords are popular in different industries that are even unrelated to your business. You need to target those keywords to drive more traffic to your website.
SEO services for any business include the use of location-specific keywords to attract a refined audience. When users are looking for anything online, they type in certain keywords related to your business. You can attract your target audience by using those exact keywords.
3. Try to Get Local Backlinks
When we talk about SEO, local or multi-location, backlinks are equally important. Backlinks are links to your website from another website through an anchor text or hyperlink text. Your website can gain great credibility if it has premium and authoritative backlinks from equally credible websites.
Backlinks let the target audience know about the trustworthiness of your website. Getting trustworthy backlinks can boost your multi-location SEO. You can sponsor events or participate in them to get the name of your business out there.
You can also partner with other local businesses to get backlinks. For your multi-location SEO strategy to work well, reach out to any famous local influencer and collaborate with them.
4. Avoid Duplicate Content
A multiple-location SEO for your business will become extremely powerful when you present original and authentic content to your target audience. Avoid copying the content of your competitors as it will instantly turn your potential customers away from your business.
We get it, coming up with different and unique content for the same products or services for different locations is difficult. But that is where your creativity shines. Let your imagination go wild. Create content that is not only original but has the potential to interact and engage with your target audience.
The difference between you and your competitors is thinly balanced on the quality of the content. You can attract your target audience by creating content that is highly engaging and unique so it drives more traffic.
Final Word
Multi-location SEO is a recipe that is incomplete without the ingredient of local SEO. Your best bet is to harness local SEO for each specific location. Only then you will be reaping the full benefits of your SEO strategy. If you require multi-location SEO, you can hire a professional SEO company to provide you with a bespoke strategy that will take your business to new heights of success.
FAQs
How can your business appear in multiple city searches with one website?
Create a page for each location on your website, optimize keywords based on locations, craft localized content for each location, etc. Multiple-location SEO works on the strategy of creating separate pages for every location to target audiences more accurately.
How can you rank in multiple cities?
Write original and relevant content, use keywords with high search volume, and get quality backlinks from local businesses, etc
How important is the location for SEO?
Location plays a crucial role in SEO as it attracts relevant organic traffic that has the potential for conversion.
Is it good for SEO to have multiple domains?
If you have the resources to manage multiple domains effectively then you should go for it. Essentially, the main purpose of a multi-location strategy is to target audiences in different geographical locations.
Should I hire an SEO company in Dubai for my business?
Hiring an SEO company for your business would yield positive results as they have years of experience and skills and can provide a dynamic multi-location SEO strategy.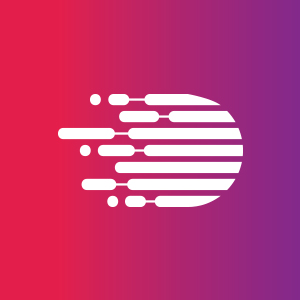 We are a digital agency has experience working with top notch clients. We provide web designs, web application, mobile application and all digital marketing services. We work with individual clients and also agencies.
- admin