If you are a digital marketer, it's hard to imagine your life without a content management system. Unless you are a web programmer, you can't make changes to your site on your own. 
And this inability affects your content marketing efforts. Every time you want to update a piece of content on your site you need the assistance of a web developer.
That's where content management systems come to your rescue. Without messing up the code, you can add or remove content, or update the content of any page.
Web development history is quite old and if we talk about modern web design, CMS is the most exciting part of it.
Drupal is one of the popular content management systems being used all over the world today. Powering millions of applications and websites, it has no proprietary code; which means it is quite flexible.
In today's post, we will talk about the key features of Drupal, its use cases, benefits, and basically everything about this advanced CMS.
What is Drupal?
Launched on October 16, 2009, Drupal is a free, open-source, and PHP-based content management system. Just like WordPress, it is not just a content management system but you can create a complete website by using the cutting-edge features of Drupal.
In fact, in a broader context, Drupal isn't just a framework but a web tool that can even build a complete  CMS from scratch exclusively for managing your website. Thus, unlike WordPress, not anyone can create a website using Drupal; you must have an in-depth understanding of programming to add functionalities or modify the design.
Drupal allows software developers to add and remove modules easily, cutting down the development time to a great extent. This is what sets Drupal apart from WordPress and other web development frameworks.
What Are the Core Skills of a Drupal Developer?
A Drupal developer needs to be proficient in the use of PHP. He/She must be able to write custom modules, automated tests, and schedule deployments. In addition, a Drupal developer needs to be highly familiar with server-side scripting as a paradigm.
Other than that, a Drupal developer must:
 Have great communication skills

 Have a can-do attitude

Have Problem-solving skills

Possess strong logic

Be aware of the modern web development concepts
What Kind Of Websites Can You Create Using Drupal?
You can basically create any kind of website using Drupal. As an extremely advanced CMS, Drupal comes with basic features like blogging, forums, and contact forms.
Just to give you an idea, you can create the following websites with the help of Drupal:
Personal website

Business website

Portfolio

Multimedia sites

Forums

Ecommerce sites

Blogging website

News website
Why Should You Choose Drupal?
If you are looking for a modern and sophisticated web development framework to build a website or CMS, Drupal is a great choice. The following reasons make Drupal worth using irrespective of your industry needs:
Drupal is Robust
Whether you are a professional web developer or running a web design and development company, you strive to get projects completed fast. That's where  Drupal comes in very handy. It features all the basic and advanced tools you need to build complex websites in a robust manner — while maintaining quality.
Drupal's modules are highly flexible and scalable. These modules let you customize your website according to your preferences — be it the design part of the functionality side.
Drupal is Flexible
Custom web development is a need of the modern era. Every business operates in a unique way. Thus, they need their website customized in a way that fits their business needs. That's where Drupal custom web development comes into play.
Drupal assists in custom web development. You can use its free and functional module to design functionalities in any way you like. Moreover, Drupal can work with voluminous projects, which is why it's great for large enterprises.
Drupal is Secure
It's not just about building a website but a website that's secure by all means. A business website is daily fed some kind of confidential information, sometimes about a business and sometimes about a consumer, both of which are important.
Drupal offers enterprise-grade security with access to complete security reports. The best Drupal web developers in London utilize all the available features to find potential vulnerabilities and tighten security to eliminate any potential security issues.
Drupal has a Big Community
When we talk about a web development framework, programming language, or any development platform, its community and user base also matter. That's because the bigger the community the more the technology improves with time.
Drupal has a huge community of developers, always willing to help each other. You can seek advice or even use the available resources with the consent of the original developers. Likewise, you can solve common errors whenever you get stuck in the development process.
Drupal is More Functional
Drupal offers advanced functionalities in the form of blocks, views, content types, taxonomies, etc. As a Drupal developer, you have to learn to use these elements — which is going to take some time. But as soon as you get proficient in it, you will find yourself ahead of the rest of the web service providers.
Drupal is SEO Friendly
As a full-service creative agency in London, most of our clients choose us for a wide range of digital solutions; not just for building a website with Drupal. Say if we are tasked to build a website, we are often trusted to take care of the search engine optimization part of the client's website as well.
Thanks to the numerous built-in SEO options part of Drupal, it makes our job easy. Drupal has modules for meta description, title, meta keyword, and header tags, all of which are important for ranking a website on Google. Drupal makes it easier to develop content that is optimized for search engines.
Drupal Offers Cross-browser Support
Lastly, Drupal offers great compatibility with all major browsers including Google Chrome, Mozilla, Internet Explorer, and Safari. Every Drupal website performs perfectly across all browsers. Cross-browser support is another factor for better SEO and ensuring a professional user experience.
Can You Migrate a WordPress Site to Drupal?
Yes, WordPress to drupal migration is possible. However, it's a technical task that, if not carried out in the right way, can go haywire. 
Here's how we perform WordPress to Drupal migration at Digital Gravity:
1. Export Content First
The first step is to export content from WordPress to Drupal. And for that, you need to log in to your WP dashboard as an admin and click Tools > Export. Here, choose what and how much content you want to export. Then click the "Download Export File" button.
2. Create a Drupal Website
The second step is to install Drupal. Depending on your hosting provider, you might have access to a one-click installation feature. Once the Drupal CMS is installed on your server, you can get started right away.
3. Install Drupal's WordPress Migration Module
Now you will import the XML file you created in the first step. And for that, you need to install the "WordPress Migrate" Drupal module.
 Remember that this module has several dependencies, so you will have to import some other modules including "WordPress Migrate"," Migrate Plus", "Migrate Tools", and "CTool".
4. Content Migration
The last step is content migration. Here, you will import content from the XML file you created earlier. 
Head on to the Drupal dashboard, click on Admin > Structure > Migrations, and click on "Add import from WordPress". 
Then select the XML file and click Next. Here, you will be given the option to create a new user account based on your WP setup or import them all into a single user account in Drupal. Go ahead with whichever option feels suitable to you.
Then, you will be given the option to import your WP tags and categories as tags in Drupal, followed by the option to specify what content types you want to import.
Need help with WordPress to Drupal migration? Let's have a quick chat to discuss all your queries.
Is it Worth Migrating from WordPress to Drupal?
We won't take sides here because we love both. However, Drupal has several advantages over WordPress:
Drupal is more flexible in terms of content types

Drupal has better built-in support for multilingual websites

Drupal offers a flexible taxonomy system for managing bulk content

Drupal gives more user roles and permission controls
Should You Hire a Freelance Drupal Developer or a Drupal Agency UK?
If you ask any web developer in UK which CMS is easier to learn and customize, most of them would go with WordPress. That's because Drupal is not as straightforward as WordPress. So it's hard to find Drupal professionals working individually.
On the other hand, almost every web design agency in the UK has Drupal developers to cater to the complex needs of enterprises. Thus, if you go with a complete web agency or a Drupal consulting agency in the UK, you are likely to get superior Drupal website development services.
And there are always additional benefits of hiring an agency over freelancers or small IT service providers. The most notable ones are:
An agency has a QA department, so your final product is always bug-free.

An agency has dedicated teams for

Drupal web design

, development, and

Drupal content management

.

You will enjoy post-development support; we offer it for free for the first three months.

The best Drupal services in Uk would always cooperate with you in every matter.

You will get a much more professional experience compared to a small team or an individual freelancer.
How to Hire a Drupal Development Company in the UK?
Hiring a Drupal agency in London? Here's how to go about it to choose the best service provider within your budget:
1. Be clear about what you need
Before you consult any Drupal agency, you need to be clear about your business needs. What service do you need, are you looking for someone to migrate your site to Drupal, or do you want to create a custom CMS exclusively for your business?
2. Ask Google
When you are looking for a Drupal development agency London, there's no better place to search than Google. Just type "Best Drupal Company in UK" and you will get plenty of options to choose from. 
3. Check out the Portfolio of all Drupal Solution Providers
Now that you can see the website of Drupal consulting firms in the UK, it's worth weighing the portfolio of each company. See if they have completed any past project which requires similar expertise to yours. Also, search for client reviews on their site specifically on their Drupal development service.
4. Get a Quote from Each
While low pricing shouldn't be the only factor to base your decision for choosing your Drupal website development company, you must have a budget in mind for the project. If a company's service charges are far beyond your budget, it would be a waste of time to bargain with them.
5. Choose the Company Promising Prompt Delivery & Quality 
If you are impressed with a certain company's portfolio, and its pricing also feels reasonable, ask them how soon they can complete your project. Also, convey your expectations and quality benchmarks in a succinct manner. If the company agrees and feels confident about the task, kick off the project.
Digital Gravity Offers Cutting-Edge Drupal Solutions for All Your Needs
Your website is the backbone of your online business. So it's in your best interest to hire an accomplished team of Drupal developers or a Drupal development company — just like Digital Gravity.
Our services include:
Drupal CMS development

Drupal web development
 Custom Drupal development
WordPress to Drupal migration

Drupal module development
Drupal theme development

Drupal maintenance

Drupal SEO
Our talented team of Drupal developers is ready to assist you with all your needs. Schedule a call today with our Drupal consultants.
FAQs
1. What are the best Drupal hostings?
Some of the best Drupal hosting providers all over the world are:
Bluehost 

InMotion 

A2 Hosting 

GreenGeeks 

HostGator 
2. Can you help me with Drupal to WordPress migration?
Yes. You can contact us via email or the form and we will be happy to assist you in Drupal to WordPress migration.
3. Can a Drupal web agency design my Drupal content management system?
It depends on the scope of services of a particular Drupal agency. However, at Digital Gravity, we offer complete Drupal solutions from design to Drupal module development, maintenance, upgrades, and everything in between.
4. Can you design a Drupal landing page?
We love creating mesmerizing landing pages for branding, lead generation, and driving sales for our clients. Our team can design a custom landing page for your business by using Drupal.
5. Do you offer Drupal 9 module development?
Our team stays updated with the emerging Drupal web development trends. Whether you need a brand-new website or a module, Drupal experts of Digital Gravity are ready to help.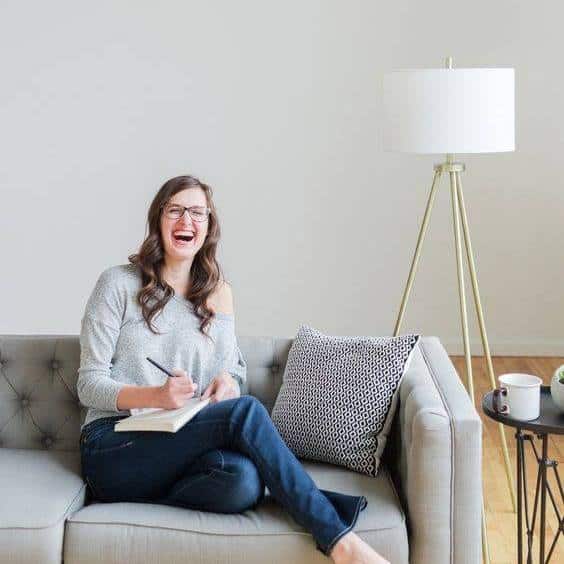 Debora John is a professional digital content creator, SEO and editor having years of experience working for many different industries and recently working in the Digital Marketing department at Digital Gravity. In her free time, She loves to watch movies, read books, and play console games.
- Debora John