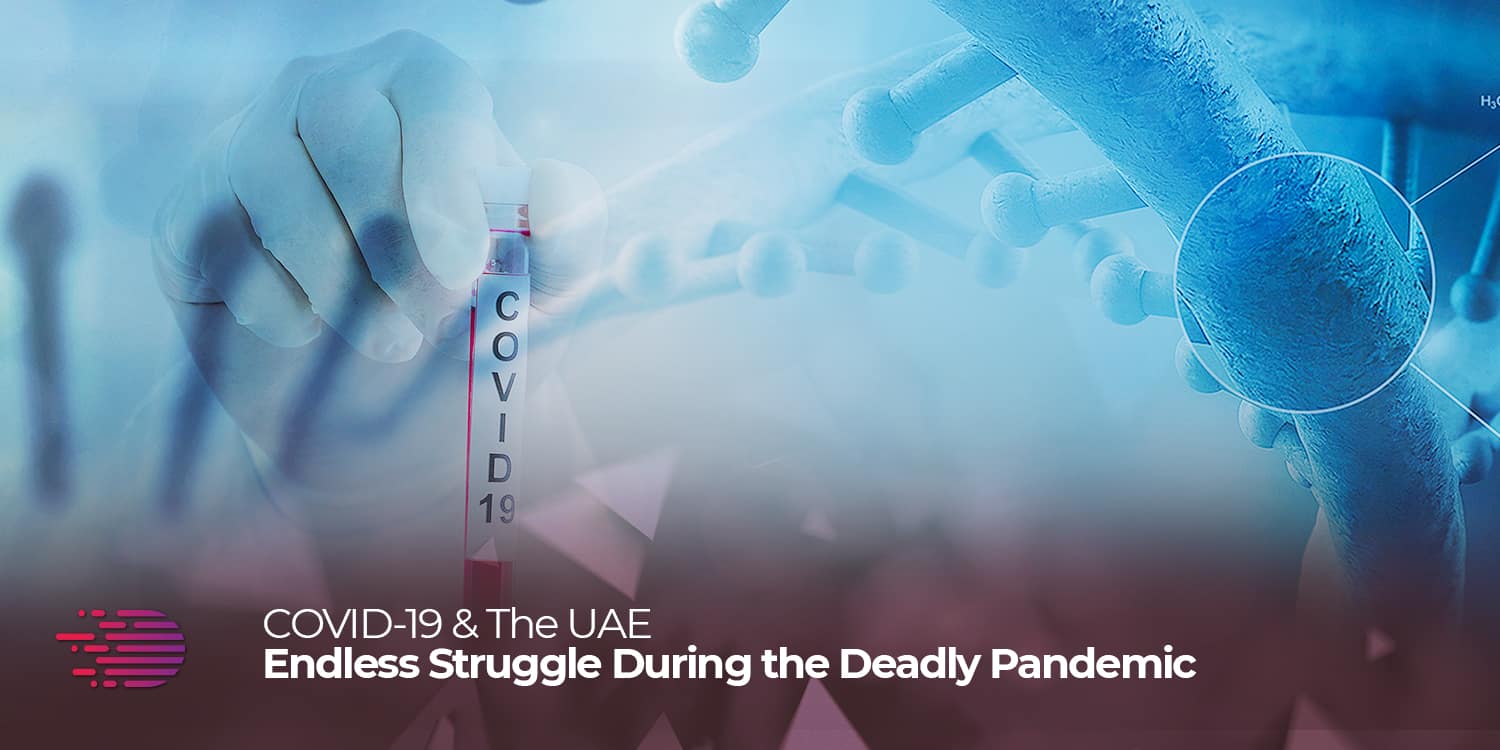 December 2019: As the world prepares to bid a happy farewell to the year and welcome 2020 in all its glory, something unsuspected and deadly rises from Wuhan, the city of China. As beautiful and touristy this capital of Hubei province is, nobody suspected it would become the centre of the worst to come; none other than the COVID-19 or coronavirus as it's called in general. 
Before we jump into the war against the COVID-19 and where the UAE stands, it's important to know about origin, evolution and how this virus became a global pandemic; grinding economies to a halt. Check out the details exclusively researched and collected by Digital Gravity.
Event Facts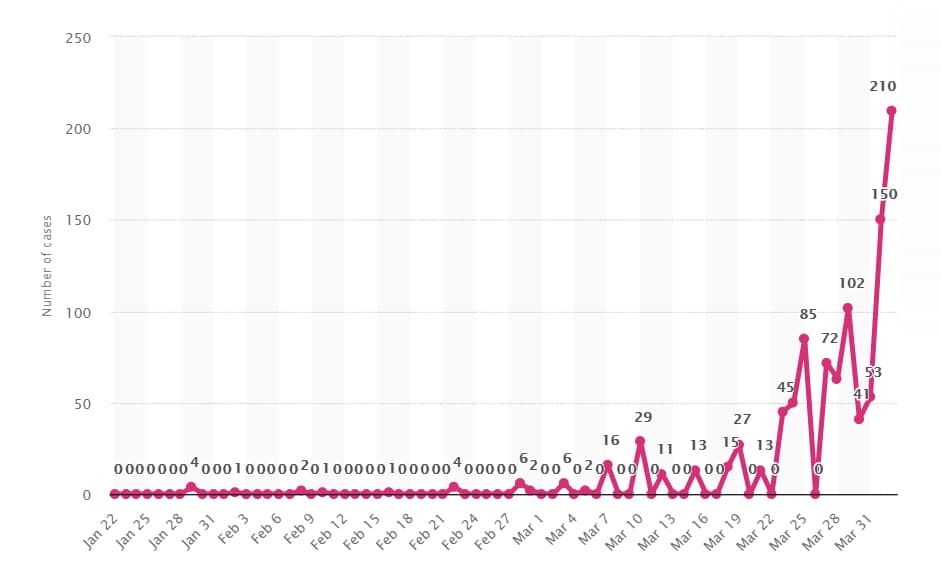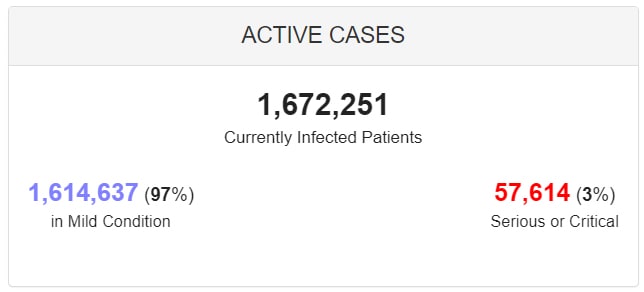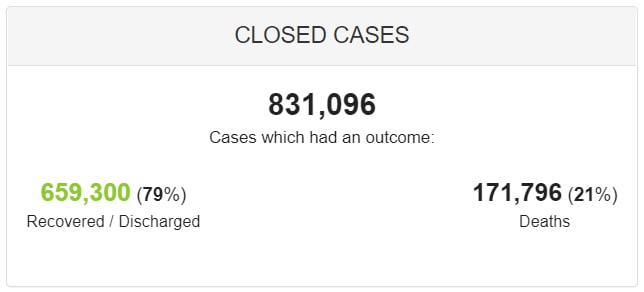 December 31st, 2019: The Wuhan Municipal Health Commission reported 27 pneumonic cases of unknown etymology. Of the 27, seven cases were considered severe whereas the issue leads to a common destination that is Huanan Seafood Wholesale Market in Wuhan which is famous for its livestock and seafood.
Test samples from the reported subjects came out positive resulting in the immediate closure of the market. The tests indicated novel coronavirus with common symptoms such as dry cough, fever, bilateral infiltration of the lungs (as per radiological examination) and dyspnoea.
January 9th, 2020: Chinese CDC released a report confirming novel coronavirus as instrumental for more or less 60 pneumonia cases.
Between January 20th & 23rd, 2020: Multiple cases were reported from three countries other than China, namely: South Korea, Thailand and Japan; however with a common factor that is all exported/travelled from China. On January 23rd, Wuhan city was completely locked down; all travel within and outside were prohibited. Intercity transportation and movement were also restricted.
On January 24th, 2020, the first COVID-19 case in Europe with a travel history to China was reported in France and by 28th; several other cases were filed in Germany as well.
The World Health Organisation (WHO), on January 30th, declared the outbreak as a 'public health emergency'. And as days and weeks passed, the number of cases and deaths connected to the coronavirus increased almost everywhere around the world. It was on March 11th, 2020 when the director of WHO declared COVID-19 a global pandemic as cities and countries struggled for the safety of all while facing a new economy and business strain.




What You Should Know About Pandemic?
A global outbreak of worldwide spreading of new disease-causing severe health issues and deaths is coined as a "pandemic". The Spanish flu outbreak in 1918 is regarded as the worst pandemic in history till date. It began as an epidemic; for example, Zika Virus and Ebola that didn't become a worldwide threat, hence regarded as epidemics, unlike COVID-19 that made its way all over the world due to which it's considered as a pandemic.
COVID-19 in the UAE
It was on January 29th when the first case of coronavirus in the UAE was confirmed with a 73-year-old Chinese female as a reported subject. However, the woman fully recovered after extreme care and precautions following release from the hospital on February 9th but it didn't stop there as on March 20th, two confirmed COVID-19 related deaths were confirmed.
To neutralise the threat of the deadly pandemic, an 11-day sterilisation campaign was launched in Dubai on March 22nd and four days post-campaign launch, night curfew was imposed by the government so that disinfection of the city and country as a whole can be managed. Education institutions were closed until the end of the academic year whereas offices resumed their activities from home.
Government Legislations
Increase in the number of COVID-19 cases in the UAE and grim conditions around the world led the UAE government to take immediate and effective actions for the safety of all. Their first move was the repatriation of tourists in the UAE who wish to return to their homeland as well as ensure safe arrival of the natives via full medically-equipped chartered flights.
Curfew
On March 23rd, the UAE government released orders to completely shut down malls, markets and other shopping/public areas including livestock and grocery as disinfection began.
Education
The UAE Ministry of Education on March 3rd announced countrywide closure of educational institutions and introduced distance learning programmes to ensure undisrupted delivery of quality education.
Health
The Dubai Health Authority (DHA) released orders for all its licensed hospitals to consider all reported cases; suspected and confirmed, as an emergency and that treatment must be free-of-charge, that include individuals without insurance.
Religion
All religious places; irrespective of caste and religion, were closed for safety including suspension of mass gatherings from March 12th onwards.
Telecommunication
The Telecommunications Regulatory Authority (UAE) on March 24th unblocked major communications applications and software like Google Hangouts and Skype for Business following the COVID-19 outbreak. Both of these applications, however, are made compatible with particular internet service providers. On the contrary, Zoom, Blackboard and Microsoft Teams were openly available across all online networks in the country.
COVID-19: Important Facts
Transmission of the Virus
Amidst the controversies and debates concerning the virus's origin, there's a strong possibility that coronavirus evolved in animal species and transferred into humans. It then gestates, mutates and spreads from a person to another on contact likely from germ content such as sneezing, cough, physical touch, handshake (unless properly cleaned) and so on.
Vaccine OR Antidote
As of now, there is no vaccine, medicine or an antidote specific for the treatment of COVID-19 however, research and development around the world have accelerated and it's believed that a vaccine could be developed in coming months. Till then, only precautionary measures and basic hygiene practices are the only defence against the virus. Antiallergenic medicines have shown to reduce the virus symptoms among the patients in their initial stage.
Symptom Development & Precautions
Travellers experiencing symptoms such as shortness of breath, any respiratory issue with flu and fever are advised to seek medical attention immediately. 
Before actually visiting the doctor in the clinic or at the hospital, it's better to discuss on call first so that all precautionary measures are taken in advance. 
Individuals (whether sick or healthy) should maintain a certain physical distance and avoid coming in contact with anyone.
Travelling when sick or unhealthy especially during this time of pandemic is strictly prohibited. 
Basic hygiene and well-being practices such as covering of the nose and mouth either with a clean piece of towel or tissue while sneezing or coughing is a must. 
The tissue must be discarded immediately whereas the towel can be reused after proper cleaning and disinfection. 
Wash hands frequently with an antiseptic, a normal or liquid soap. It's always good to carry an antiseptic or alcohol-based hand sanitizer wherever you go so as to keep your hands clean especially after physically touching almost anything.
Barricade yourself and your pets from all outdoor or wild animals.
Avoid going to livestock and meat markets. 
Always properly clean the edible meat and cook it well before eating.
Daily intake of foods that boost immunity.
Tackling COVID-19 with Technology in the UAE
Where the pandemic ground industries and business to a halt which resulted in the fall of the global economy, digital industry and IT sector thrived. Research and development facilities along with almost every corporate industry as we know around the world today heavily rely on digital software, applications and remote IT support to continue their operations as well as battle the disease.
The UAE came forward with another finest example of a technological breakthrough as health authorities in Abu Dhabi have developed a mobile app that would help them trace and identify positive COVID-19 cases. The app has been named as TraceCovid which uses Bluetooth tech to pick up signals from mobile phones. But in order for the app to work, other mobile phones and digital devices should have the app installed as well.
On the positive outcome of the virus post-test, the app data would then help in finding the subject from whom the disease might've been transferred. On successful identification through the process known as contact tracing, individual(s) would then be asked to self-isolate for two weeks during which they'll be closely monitored and tested for more symptoms. Should the virus progress among these individuals, proper medical testing and emergency care is a must.
Debunking COVID-19 Myths
Transmission of the Virus Through Mosquito Bite
Coronavirus has been regarded as a respiratory virus which spreads through sneeze, cough and physical contact from the infected subject. Till date, there has been no proof nor any case reported against COVID-19 following a mosquito bite.
Cold Temperature Effective Against Virus Development
Normal human body temperature remains between 36.5 and 37-degree Celsius irrespective of the external surroundings. There is thus no reason to believe cold temperature as effective against killing the virus and diminishing likewise symptoms.
Use of Antibiotics
The COVID-19 coronavirus is a new type of virus which means that using antibiotics as a precautionary measure should be avoided else side-effects can be life-threatening.
Transmission of Virus Through Imported Goods & Packages
Survival ratio and duration of the virus differs on various types of surfaces. For now, it has been confirmed that manufactured goods imported from China or anywhere around the world do not source transmission and infection of the COVID-19 virus.
Raw or Cooked Garlic As a Protective Means
Indeed, garlic has microbial properties due to which it's considered a healthy food but, when it comes to eating it specifically for protection against coronavirus, there isn't any evidence or scientific/medical research based on proven facts.
Important Links to Keep Yourself Updated on COVID-19 in UAE
To stay updated on the latest developments in the COVID-19 and how the UAE is battling with the crisis, Digital Gravity is pleased to share valuable and informative resources. It must be noted that we do not own or claim any of the content from the provided links to be ours. Copyright laws and rights are reserved.
For all the information about the novel coronavirus in the UAE –

https://en.wikipedia.org/wiki/2020_coronavirus_pandemic_in_the_United_Arab_Emirates

Impact of COVID-19 on the real estate industry of the UAE and KSA, the detailed report from KnightFrank is a must-read –

https://content.knightfrank.com/research/1944/documents/en/impact-of-covid-19-on-ksa-and-uae-real-estate-market-2020-7062.pdf

For all travel-related and other essential information officially released by the Embassy of The United Arab Emirates –

https://www.uae-embassy.org/novel-coronavirus-covid-19-information-uae-response

For all the updates, research, scientific reports and medical findings on COVID-19 in the UAE, check out the Department of Health official website –

https://www.doh.gov.ae/en/covid-19

For all the latest news and releases by the World Health Organisation (WHO) global –

https://www.who.int/emergencies/diseases/novel-coronavirus-2019

For all the online services you can avail from official UAE federal government –

https://gulfnews.com/living-in-uae/telephone-internet/coronavirus-140-uae-federal-government-services-you-can-access-completely-online-1.1587293696181

For free online doctor's consultation in the UAE –

https://gulfnews.com/living-in-uae/health/covid-19-all-the-online-consultations-you-can-get-for-free-in-the-uae-1.1586859602008
The message of the Managing Director, Digital Gravity
Managing Director of Digital Gravity, Mr Danish Mehtab, shares his concerns on the current pandemic and expresses his profound gratitude and support to all the frontline doctors, engineers and every single individual who have risked their lives to save countless others from the deadly virus.
From a business point of view, Digital Gravity is proud to support all its employees during this time of global economic crisis. The company is compensating its hard-working employees with full salary, encouraging them to work from home for safety with full digital infrastructure support. The agency is providing its full-time digital services to valuable clients across the UAE and worldwide.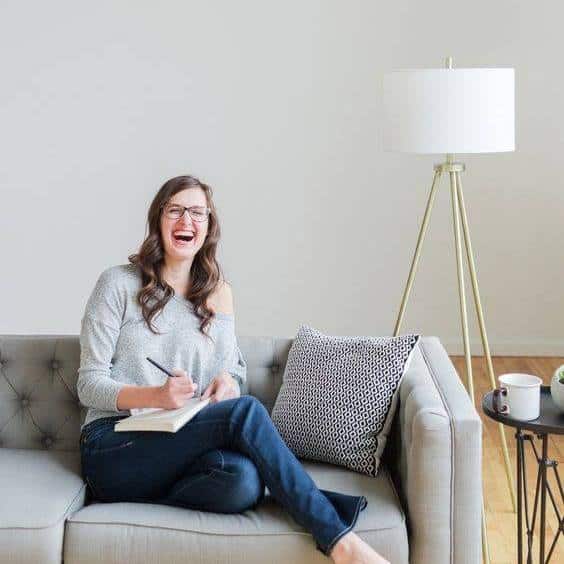 Debora John is a professional digital content creator, SEO and editor having years of experience working for many different industries and recently working in the Digital Marketing department at Digital Gravity. In her free time, She loves to watch movies, read books, and play console games.
- Debora John