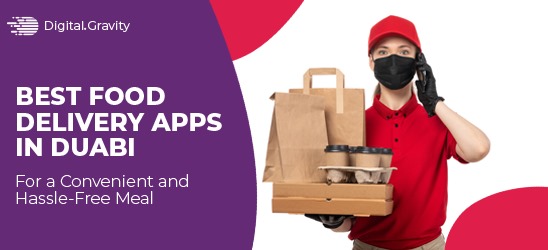 Cooking food, planning for the week's menu and coming up with new dishes can feel daunting to many of us. Among many boons of modern life is the ability to order food with a few taps on your smartphone.
UAE's food delivery apps have made Emirati citizens' lives easier as they can get food delivered to their doorstep after a tiring day at work. But the problem is to find the best option for your needs.
Sweat not as we have compiled a list of food delivery apps in Dubai that provide hot, fresh and scrumptious meals quickly. So get ready to say goodbye to having to pick up food at meal times!
Best Food Delivery Apps in Dubai
1. Talabat

Talabat is one of the most popular food delivery apps in Dubai, providing great online services for years. Users can order food and groceries from hundreds of eateries and stores on their app.
Talabat offers amazing deals for frugal buyers, free delivery for people wary of high delivery charges and more if you order from their restaurant partners.
Their groceries section frees you from having to physically visit the superstore, pick up each item separately from its aisle and then wait at the checkout to pay.
Users can select the groceries they need from the top stores in the city from their phones and get them delivered to their doorstep. You can download it from Google Play, App Store or App Gallery.
2. EatEasy

Are you craving pizza, a burger or pasta? You can have them delivered in less time, at discounted rates coupled with promos if you have the EatEasy app downloaded to your phone.
It is a Dubai food delivery app that boasts a good roster of 1000+ eateries recognised for a range of food items. The app developer has smoothly incorporated a responsive front-end menu, intuitive interface and appealing pictures to let even less tech-savvy customers use it with ease.
Some salient features that make EatEasy stand apart from other food delivery services are:
Blends a range of halal, international and local dishes from various restaurants in an engaging front-end list of foods for users
Available for Android, desktop and iOS users
Provides segmented location depending on consumer's area for food delivery and pickup options
You may redeem the cashback offer after completing a particular number of orders against your account's past deliveries
Ability to pay in COD or through credit card
The app is also available in Emirates other than Dubai
3. Zomato Now DeliveryHero

Zomato is a well-known name for food delivery in Dubai, which DeliveryHero bought back in March 2019. So, Zomato, now called DeliveryHero, has gone through an enormous overhaul to supply a pleasant experience to consumers across the UAE.
Some salient features that make DeliveryHero stand apart from other food delivery services are:
Choose from intercontinental, conventional and local Arabic cuisines through theme-based restaurants
Furnishes a personalized ordering experience taking inspiration from your past orders. Zomato keeps your recent orders as bookmarks to suggest dishes that you would probably like to buy next time
Has an average rating of 4.6 out of 5
It's the delivery company in UAE whose app gets about 12.3 million visits each month
Offers services from 1.4+ million restaurants
Furnishes extensive information about each eatery, such as images, menus and reviews
4. Deliveroo Dubai

Deliveroo is a fantastic food delivery app as it offers a plethora of choices. It is a platform where foodies can find a range of eateries that provide various cuisines.
The user-friendly interface makes browsing and ordering food a pleasant experience.
Some salient features that make Deliveroo stand apart from other food delivery services are:
A vast array of food options
Users can track their orders without hassle in real-time
Easy payment options
Rewards programs, promotions and discounts
They can complain about any concerns about their food or delivery experience to an approachable customer support staff
Scheduled deliveries
Gets about 2.5 million visits each month
Features over 14,000 restaurants and has approximately 180,000 riders across all markets
Has an average rating of 4.7 out of 5
5. NowNow

Food lovers in Dubai adore this food ordering application due to its convenient payment options and crystal clear fee structure for orders.
It gained traction after they introduced a ubiquitous and silent delivery option called 'Good morning mode'. As the name implies, orders are catered to during morning hours from 5 to 9 am in this method.
Some salient features that make NowNow stand apart from other food delivery services are:
A simple user interface
Flexible payment method
The app only contacts users via text messages
Their riders don't use phone calls or other modes of communication to contact customers
They also serve Sharjah and Abu Dhabi along with Dubai.
Offers real-time order tracking
Great customer service
Noon one subscription
Aims to offer excellent food at lower prices
Makes partnerships with several delivery partners to amplify the delivery process
6. Careem

Initially a ride-hailing app, Careem is making waves with its vast restaurant options and effective delivery. It started offering food delivery services through a new app called Careem Now in 2018.
Some salient features that make Careem stand apart from other food delivery services are:
Enables users to track their orders in real-time

Saves user's past orders to let them reorder their favourite foods with just one tap

Has an exclusive tab that shows several fantastic deals and discount offers to help users save some money

Offers the ability to earn and redeem reward points on food orders

The minimum delivery charges are AED 7

Allows you to browse a myriad of delicious cuisines from Dubai's vast array of restaurants

The options include fast food, Emirati cuisine, Arabic foods, etc

Allows you to find food options by searching with food ingredients
Final Word
This concludes our article on the best food delivery apps in Dubai. We hope you will have a hassle-free, convenient and pleasant experience ordering food and groceries from these platforms.
The growing popularity of food delivery apps shows the enormous potential that this industry carries. If you want to create a food delivery application, consult a trusted mobile app development company like Digital Gravity to share your idea. Our experts will guide you on the next steps!
FAQs
What food delivery service in Dubai provides the best customer experience?
The best food delivery services in Dubai include:
Talabat
Careem (UberEats)
Munch: On
Clean Eat Me
Deliveroo
What is the new food ordering app in the United Arab Emirates?
FoodChow is a new food delivery platform in the UAE. It serves a vast array of eateries including local and international.
What is the scope of food delivery app development in Dubai?
Dubai's multiracial nature, with a hustling lifestyle and a diverse population, increases the demand for food delivery services. Technological advancements, a diverse culinary scene, and tourism influence are other reasons why the scope of food delivery app development here is quite promising.
What do app developers in Dubai charge to create a food delivery application?
App developers charge somewhere between AED 40000 to AED 60000 on average in Dubai to develop a food delivery app.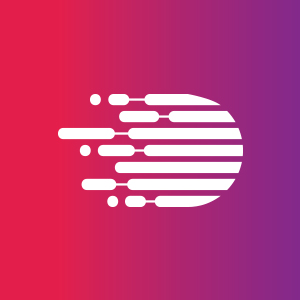 We are a digital agency has experience working with top notch clients. We provide web designs, web application, mobile application and all digital marketing services. We work with individual clients and also agencies.
- admin