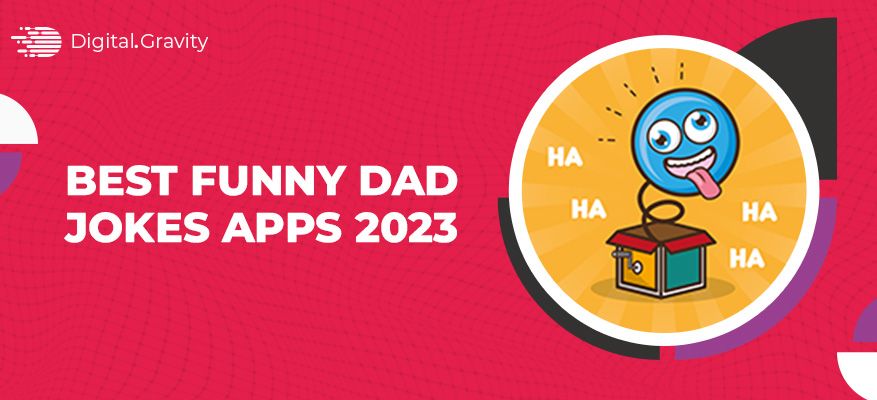 Giggles, eye-rolls, and punchlines that will have you laughing your hearts out. These funny dad joke apps can make anyone's gloomy day better with funny jokes.
---
There is no such thing as the right time to crack a joke. Whether they are dad jokes, Chuck Norris jokes, ocean jokes, soccer jokes, etc., they can easily uplift the mood of everyone at any time. Some jokes are quite predictable and kind of stupid and that is why we guess they evoke instant laughter from the listeners.
As everything is at our fingertips today, jokes have also started to reside in the back pocket of our jeans, literally. Instant humor and chuckles are your companions in the shape of joke apps now. You can simply download these apps and have instant laughter.
Best Funny Dad Jokes Apps of 2024
You never really know fun until you are smack dab in the middle of a conversation, cracking lame jokes with your friends. There are many joke apps that are spreading smiles across the world.
To give you an upper hand the next time you see your friends, here are some best joke apps.
9gag

The oldest and most famous funny jokes app is 9gag. This app has been making us laugh for ages now. A prominent aspect of this app is that it constantly keeps up with the new trends and has new jokes every day.
9gag app is user-friendly, has engaging visuals, and provides fast loading time. The website is not as user-friendly as the app so users gravitate towards the app more. This app has a wide range of funny jokes where there is something for everyone.
If you have a funny streak and want to create an app, you can hire any professional app development company that will help you share your humor with the world.
Dad Jokes

If we don't talk about dad jokes while the topic of jokes is broached, it would be quite a disservice. Dad Jokes by Max Applications has jokes that will have you rolling on the floor with laughter.
Dad Jokes app has a simple and interactive user interface that engages the audience. A prominent feature of this app is that you can also add your jokes in a separate section. Using this section, you can create jokes that you can share with your friends and family.
As the name suggests, this app is filled with dad jokes that are extremely cheesy and lame but that's exactly what makes an ordinary joke, a dad joke.
Easy xkcd

A browser app that has tons of jokes that will make you hold your stomach from too much laughter. It's a browser app for the popular xkcd comic website. You can search comics by title, transcript, or number.
You can also add comic jokes to your favorites, access them offline, and share them with your friends across multiple social media platforms and websites. Eazy xkcd is free to use and there are no ads.
With different themes, material design, and night mode settings, this app provides an engaging experience to the users.
iFunny

A wholesome blend of funny images, gifs, comics, and videos makes the iFunny app so dear to its users. iFunny is easy to use, simple, and can generate memes. This app provides different types of jokes for everyone.
The iFunny app is a bit faulty and some users have complained that it has bugs and occasional account issues but nothing too problematic. iFunny is a good option when you want to have a good laugh.
Filled with funny jokes from different categories, iFunny can help you spend your time in a great way and give you plenty of chuckles.
Memedroid

This is a meme-generator app that provides the latest and current memes. Memeroid has a large user community that contributes to the memes constantly. Since this app stays up-to-date with the latest trends, the quality of the memes can vary.
Some days you get really good memes, other days the memes can get really stupid and downright lame. But that is what makes it one of the most relatable and funny apps today.
Memedroid app has jokes on viral topics that can drastically change at any time. This provides an engaging experience for the users to be constantly entertained.
Laugh My App Off

This app is a notable mention in this list as it has jokes that will have you in bouts of laughter. The name itself is corny enough to tell you about the quality of the jokes. Laugh My App off has the best and latest jokes.
This app is constantly growing as users keep adding new and relatable jokes. Downloading this app will surely keep you entertained for some time.
Joke Book -3000+ Funny Jokes
This app is popular among users as it has a variety of different jokes. From lawyers, fathers, and animals to corny jokes, Joke Book -3000+ Funny Jokes has something for everyone.
The app interface is simple yet cute and provides an engaging experience to the users. It has different joke categories like sports, college, math, illiterate, etc. that make it easy for the users to choose their desired preferences.
Funny Laughs LOL! Pics & Jokes

Pictures, jokes, memes, you name it and this app has it. This app has jokes in many categories that will make you laugh out loud. You can find cat jokes, fishing jokes, bear jokes, and pizza jokes in this app.
This app is available for mobile as well as tablet. Users can easily use the app on any platform they like. Funny Laughs LOL! Pics & Jokes app has some of the best jokes with punchlines.
Final Word
They say laughter is the medicine. It couldn't be further from the truth. One-liners, dad jokes, and other categories of jokes can instantly create an environment of fun. In this piece, we have discussed a variety of joke apps that can bring a smile to your face instantly.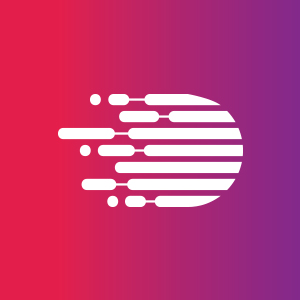 We are a digital agency has experience working with top notch clients. We provide web designs, web application, mobile application and all digital marketing services. We work with individual clients and also agencies.
- admin