To deliver a fascinating mobile experience isn't at all a linear process since the app development lifecycle includes many different strings and cogs tied to one another. Any absence of collaboration would compromise the entire project which means the procedure is deeper beyond your anticipation. It's easy of you to go astray when outsourcing app development without any clear understanding. Let's have a look behind-the-scenes of the app-building for clear understanding!
Business Objectives
Take time to determine the factors that can make your application super successful and shine across the board. Jot down all the possibilities the app would address company requisites as well as of users. Here're a few basic things to consider;
Purpose of the product

Overall vision and mission of the final product

The most important or current problem it can address

Possibility of improving current business operations or the introduction of an entirely new corporate function

Business or economic model of the product

Development of the app from scratch or by incorporating existing assets

Realistic factors as to whether the app is actually possible per the functions you desire
Target Users
For every successful project relevant to mobile app development in Dubai, it's important to understand the user's needs, goals, expectations, feelings, opinions and pain points. Rather than creating an app for a generic group, you might as well go for user-specific personas that are originated during qualitative and quantitative research. Conduct field research, surveys, organise focus groups, leverage existing details for a clear and detailed understanding of end-product users.
Competitor Assessment
The best approach is looking at your immediate competitors so as to come up with something truly unique. Probe the competitor's strategy and research likewise products that'll help in determining the feature-set of your app's position as more valuable than the existing line!
Consider Your MVP
When partnering with a mobile application development company in Dubai, they would require some details of your Minimum Viable Product (MVP). As you progress, the development team would further help in defining the MVP and you can also elaborate some other ideas at this point if needed. 
Remember that an MVP is a product's version which incorporates only those features crucial in bolstering the app to the market. It's a cost-effective way to determine a product's viability, functionality and demand in the market. An MVP allows you to improve the product with strategic decisions based on smart research which equally maximises ROI with each of the released versions.
Moving ahead with the MVP outline, you're likely to end with a core set of listed features crucial towards long-term goals and success. Using a prioritisation matrix would help in identifying the features that are likely to make the most impact. When creating an MVP, it must be noted that the finished product should be achievable within at least 90-days!
Product Discovery
Once done with the initial homework and have the partnership established, you'll jump into the thick of development. The developers along with you would hold an internal meeting to come clear with the task at hand. The meeting is likely to be held between Internal Project Manager (IPM), Accounts Executive, UI/UX Designer, Technical Project Manager (TPM) and Architect. Minimum Marketable Features (MMF) are also discussed alongside the project's duration.
Mobile Applications for Game Development
For game developers and studios, mobile apps were once a dream come true but the boom in recent years has touched every industry including travel, business and technology with many dedicated apps for every niche.
Users of mobile application in Dubai and around the world grow approximately 20-times per month on an average during the Q1 of 2020. Social apps take the lead with more or less 25%+ launches per month, closely followed by business and technology, travel and lifestyle applications with around 18%+ launches and growing.
Apps for entertainment and media industry fall in second place with approximately 17 launches per month average with retail and eCommerce apps following closely, around 12 times a month.
Mobile Dominates Desktop for Apps
It began with the complete association to the entertainment industry but now penetrates the global consumer market. More than a million users around the world rely on mobile applications for directions, perform business tasks and make online purchases. Gaming and entertainment along with social media still take most of the average consumer time in both developed and emerging markets. Majority of users today now spend most of their digital minutes on mobile.
Mobile Mix & Retention 
A report concluded that an average mobile app session length takes more or less five minutes per month with average consumer spending of around 74 minutes-per-month on mobile apps. These figures are interpreted bearing in mind that many users out there don't even use mobile apps at all.
The statistics also explain the rise in the use of business, technology and travel apps. Capitalists and entrepreneurs rarely or simply don't ever install a game app on their smart device however; they exploit apps for mapping, booking and conduct various business activities.
Technology applications are also growing amongst businessmen ever since developers have released more secure and versatile/multi-function apps. That being said, the game sector experienced a decline of approximately two-to-three per cent by the end of 2019. Then again, mobile apps have yet to achieve holding rates among global consumers.
Location-based Services are Paramount
Almost all mobile devices nowadays feature GPS capabilities which is a huge driving factor in the corporate and ecommerce app sector. Location-Based Services (LBS) are able to provide real-time details and send push-notifications based on the user's current location. 
LBS takes on a massive consumer market such as navigation, travel, ecommerce gateway, shopping portals, retail-and-food offers alongside many others. Chatbots and virtual assistants are also incorporated thus contributing to the overall market of mobile application in Dubai and worldwide.
Analysts also provided various forecast models for the entire app market in coming years however; a traditional estimate by 2020 is gross total revenue exceeding more or less $190 billion. A huge contribution is in hospitality, travel, business and technology apps per their usability and reliability; taking a huge portion from the gaming and entertainment sector.
The Next Generation Mobile Apps are Powered by Amazon Alexa
One thing's pretty obvious; voice assistance in mobile app development is here to stay and rather evolving into every other industry as we know it. From healthcare to automotive and many others, there has been a dramatic growth of digital assistants.
That being said, Amazon's Alexa came forth with appealing integration among major brands from around the world. We saw more than a dozen products and brands of smart speakers in the CES unveiling Alexa's integration. 
Mobile app development in Dubai and global showed signs of growing rapidly empowered by this particular digital assistant! Here's all you should know by now;
The landscape of the Smart Speaker
The digital marketing industry has predicted that the use of voice-enabled speakers would rise to more or less 180%+ in 2020 whereas the Consumer Technology Association (CTA) reported that smart speakers sales surged by 300% approximately.
Amazon today has a number of likewise devices in the market alongside intermediary applications whereas Google also released its very own Voice Assistant and the Google Home with the launch of the Pixel phones.
And while various companies were battling between the Augmented and Virtual Reality, Amazon was already working on the next-level thingy that is Alexa Skills. This is the adoption of the Alexa via Echo devices and intermediary developers that exceeded all expectations.
Apple, Google, Samsung and Microsoft are following the footsteps thus giving Amazon a tough-time whereas smaller brands are also jumping into the competition with their very own bots to voice assistants and AI-powered personalities so on.
Consumers thus expect more personalised and distinct experiences with brands focused on delivering as much information to the end consumer alongside a more immersive and rich user-experience.
Alexa Taking on By Storm
Alexa expanded beyond Amazon's devices and penetrated into the world of computers, mirrors, automobile and even toilet manufacturing. With this, Alexa has its eyes set on the healthcare sector! Amazon is clearly staying ahead in the competition of voice assistants that now control key functions of the smartphones and likewise devices.
A New User Interface
Alexa fuelled interest in voice technology and its use. Although many other likewise services such as Google Now, Apple Siri, Microsoft Cortana came before Alexa, Amazon has become synonymous with voice assistants. The way user interface is designed by mobile app development in Dubai and around the world has seen a dramatic shift ever since the rise of Alexa. Voice enables a totally new and innovative way to interact with technology thus redefining how users interact with technology,
Brands Should Learn
Ever since the coming of voice services, brands have a better understanding of what users expect since the technology provides detailed consumer insight and behavioural patterns as well as preferences within their home. They can easily identify as to what a particular user is searching for over the internet or perhaps through previous search patterns.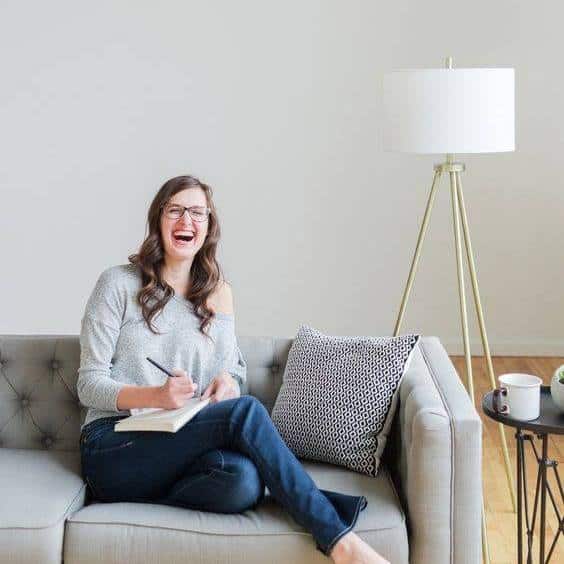 Debora John is a professional digital content creator, SEO and editor having years of experience working for many different industries and recently working in the Digital Marketing department at Digital Gravity. In her free time, She loves to watch movies, read books, and play console games.
- Debora John