Millennials often turn to search engines when they need to fill up their resource of creative ideas. Not just that, people rely on Google for almost everything, whether they want to buy a new house or need carpentry services.
It's clear that search engine marketing lies at the heart of marketing in our times.
According to Impact Plus, 61 percent of marketing professionals said that SEO is the number one marketing strategy in 2021. And the importance of having an SEO-friendly site is expected to increase in 2022. 
Do you need more evidence to believe that online visibility is important if you want to have any chance of growing your business? Well, don't be afraid. This article doesn't contain heavy jargon or advanced aspects of search engine optimization. 
Before you contact an agency that offers SEO services company in Dubai, you should get the knowledge of the basics of SEO marketing. This article can be a beneficial resource if you want to understand how SEO works in simple language.
What is SEO?
SEO (search engine optimization) aims to increase a business's visibility in search engine result pages organically. Consequently, it propels more users to their site. It offers the company more conversion opportunities, thereby resulting in more consumers and high profits. 
Digital agencies are integrating successful digital marketing in their advising strategies such as SEO advertising as it strengthens their online presence organically. 
SEO Marketing Explained
Why small businesses in your area are partnering with local SEO agencies?  Brands put their content on the web so that relevant people get to know about their products/services. But, search engines show us billions of web pages as results in an instant when we type a specific query in the search bar. How can you guarantee that people who need your product will land on your website? 
One answer is paid ads and the other may be SEO content marketing. Paid ads are a good way of marketing. However, businesses have to give up on paid marketing when their budget ends.
Here, they need local SEO solutions to market them organically. When a business optimizes its website and web pages to rank higher, it's called SEO marketing. It involves techniques that make it easier for users to find your website and content.
For example, SEO keyword research is performed to find out words or phrases your target customers use when searching for a product on search engines. The keywords could be "the best smartwatches", "grocery shops near me" or " the most economical carpentry service".
SEO strategists work to enable your website to pop up in the search results in higher positions when someone searches using a specific query. SEO comprises various elements that aid Google, Bing, and other search engines in understanding your niche and deciding on the rank of your site in search results.
The SEO elements can be divided into three types:
On-page SEO
Also known as on-site SEO, It deals with the information contained within a web page and the way it is presented in. Search algorithms look for certain qualities in the content of a page. 
Your content should revolve around the keyword, be well-organized and skimmable, fulfill users' search intent, and provides authoritative content within your niche. As each business/brand is unique, many of them consult a digital marketing agency that provides custom SEO services in Dubai.
Off-page SEO
Also known as off-site SEO, It deals with the backlinks a website gains. When other websites/sources link to your content, you get a backlink. As the backlinks' authority and relevance increase, the chances of your page going high also increase.
Give it some time and good backlinks would gain your website more authority and visibility. 
Technical SEO
It deals with the backend elements of your website. These elements include your website's structure, navigation and loading time, meta descriptions and title tags that show in a page's source code, and the way in which your website's pages are connected with each other. 
All three of them are the ingredients of a successful SEO strategy. SEO consultants have to optimize them and use them in harmony with each other.
Mobile SEO Strategy
Fact time: according to Statista, 61 percent of searchers in the US use mobile devices to search on Google.
It is common knowledge among SEO experts that Google now indexes and ranks web pages for search results by employing a mobile version of websites. Needless to say, there is no SEO strategy without focusing on mobile SEO. 
Mobile SEO requires you to make your website and web pages accessible and available to mobile device users. And your SEO content should be optimized to be easily read on mobile phones. 
So, you have to show the crawler that a mobile user can enjoy a comfortable user experience and get the same benefit as a desktop site user.
Now, what are the separate steps one has to take to optimize their site for mobile devices? 
Well, you would need to consider website speed optimization, local SEO, mobile-friendly website design, and creating useful and reliable content, irrespective of the device used.
Ways to Improve your SEO
Want to know the steps a marketer should take as part of their modern SEO marketing strategy in 2022 to nail their SEO marketing? If yes, then keep reading.
List Down Topics for Content 
In 2022, keywords aren't the first and most important thing to succeed at SEO. they are still part of the SEO core but finding out content topics should be the number one priority for you. Your topic list will include words/phrases you want your content to revolve around.
Businesses should craft a list of 10 or more words/phrases relevant to their product. There are some incredible tools to find out the search volume of each keyword. And these tools can be used to research those terms and make some variations of them that seem fit for their brand as part of your keyword strategy.
In this way, you associate the topics with common short-tail keywords. But, you won't use just this single keyword in the whole article that you write on a certain topic. 
Say, you wish to rank as the "best accounting apps" for your bookkeeping app. Suppose its search volume is 22,000 per month. This keyword would serve as the broad subject for your blogs/articles. You would also need to do some competitor research to find out what search terms your competitors are targeting.
Moreover, you would also have to find out a range of relevant keywords to toss in their content. The keywords could be "best accounting apps USA" or " best accounting apps for small businesses". These keywords would help in getting extra rankings for the broad-range keyword of "best accounting apps".
Do some keyword research and handpick 10 to 15 terms (keywords) by using competition and search volume as a scale. Your chosen short-tail keywords should deal with the search queries of your target customers and be relevant to what you are selling. 
Target these keywords by giving preference to the terms that bear higher search volume. These are called pillars as they work as the core support for a bigger cluster of long-tail keywords. List down long-tail keywords relevant to your chosen topics. Also, conduct some competitive analysis to identify what is already working for other similar businesses in your niche.
In this step, you would start optimizing your content for certain keywords. A keyword tool will find out for you about ten long-tail keywords for each pillar you have picked out. These long-tail keywords are subsets of the original topic keyword.
Create Web Pages for Each Topic
It's very hard to attempt to get a web page ranked for a couple of keywords. So, as part of your local SEO strategy, utilize the pillar keywords you gathered to create a blog post that offers an incredible summary of the topic. In your blog post, sprinkle the long-tail keywords you gathered for each cluster. 
These pillar pages will practically be a list of articles, where you describe the major subject. And you will discuss sub-topics briefly that you will explain in detail in other blogs. 
Have a Link-building Plan
The topic cluster method is a surefire way to win at SEO in 2022 along with other SEO tactics. Does that mean it's the only way to get high rankings in search engines? Of course not. We have so far discussed only on-page SEO.
Link building is the core aim of off-page SEO. it refers to the process of driving inbound links or backlinks to your site from other websites. Generally, websites with high authority that provides backlinks to you have a greater influence on your rankings. That is why many smart business owners pay to get top-notch link-building services.
Use your imagination to identify several ways to attract backlinks. For new websites, you can keep sharing links with local brands in return for providing them backlinks from your side.
Another way is to write a handful of articles and share their link on Facebook, Twitter, and other social media sites. Also, you can pitch to sites that permit guest blogging with the link to your website.
You would need to keep testing new link-building strategies to know which are the best for you.
Only Put Compressed Media Files On your Website
This is an easy but essential task necessary to optimize a website for search engines, particularly for mobile optimization. 
As your site flourishes, you will certainly have more videos, pictures, and related media to supplement your blogs. These images and videos work great to keep visitors hooked. But, people usually forget that these visual asset files are typically large. An experienced local SEO consulting agency would compress media files before uploading them for their client.
Since page loading speed is critical to ranking higher, it's necessary to notice how large the media files are that you put on your website. 
Internet browsers find it difficult to render a site if the files on the site are very big. Furthermore, bandwidth on mobile devices is very small, mobile browsers find it tougher to load those visuals. It means that as the file size gets smaller, the loading speed of your site gets faster. 
Finally, look for reliable SEO audit services as SEO audit will ensure that whatever you are doing is working.
Keep Up with SEO Trends and Best Practices
SEO marketing is an ever-evolving field like any other marketing field. SEO marketers should keep abreast of news regarding SEO and other digital advertising trends. There is a gold mine of online resources for you to get benefit from.
Want some names? You can take help from SEOBook, Moz, Search Engine Land, Search Engine Roundtable, Diggity marketing, and more.
Final Words
From this blog, it would be clear to you now that the active positioning of blogs in search engine result pages is necessary for the survival of any brand/business. 
Website optimization for search engines is key to success in marketing nowadays. By improving their rankings, companies can attract more visitors and as a result, sales and conversions.
You would also need people who can write SEO-friendly content. Content is the king when it comes to SEO marketing. This article was just an introduction to the vast field of search engine optimization. You can learn more from other resources and your own experience.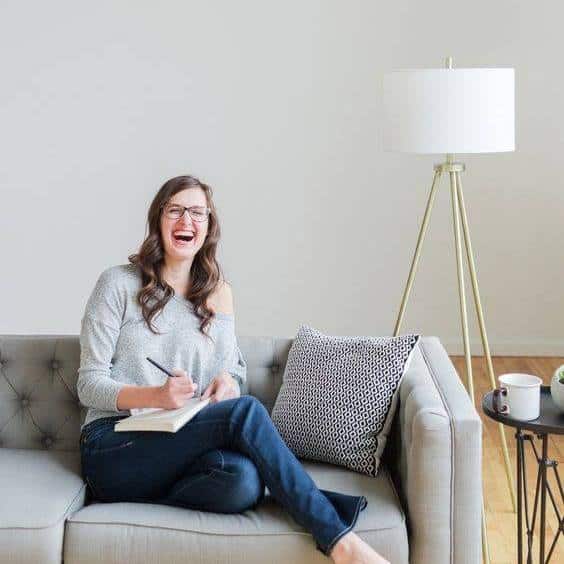 Debora John is a professional digital content creator, SEO and editor having years of experience working for many different industries and recently working in the Digital Marketing department at Digital Gravity. In her free time, She loves to watch movies, read books, and play console games.
- Debora John